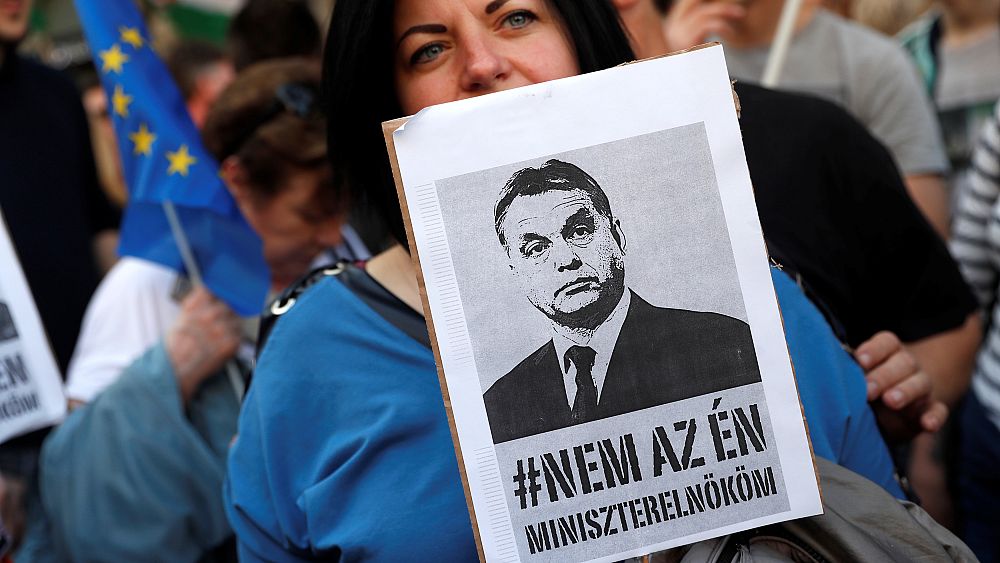 The EU anthem 'Ode to Joy' rang out in Budapest on Saturday in a musical message of defiance to Hungary's Eurosceptic Prime Minister Viktor Orban.
Tens of thousands of protesters in the capital denounced what they say was an unfair electoral system that returned Orban's right wing Fidesz party to power with a landslide last Sunday.
"I would like to live in a system where a free media is not shot down and where there is money for the important things, not only for the Fidesz party," said one young man taking part in the rally.
"I think the most important thing is to live in a transparent democracy," a young woman said.
"The other thing that really matters to me is that I want to live in this country so I think that I have to be here with all those people."
Orban, who campaigned on an anti-immigrant platform, won two-thirds of seats in parliament with just 49 percent of the national vote.
Demonstrators want a recount of ballots, a free media, a new election law, and better cooperation among opposition parties.
Our correspondent in Budapest, Andrea Hajagos, said: "Many people in other places expressed their solidarity with protesters in Budapest. There were also demonstrations in some of Hungary's big towns and abroad, in at least 8 other countries."
Read On euroNEWS