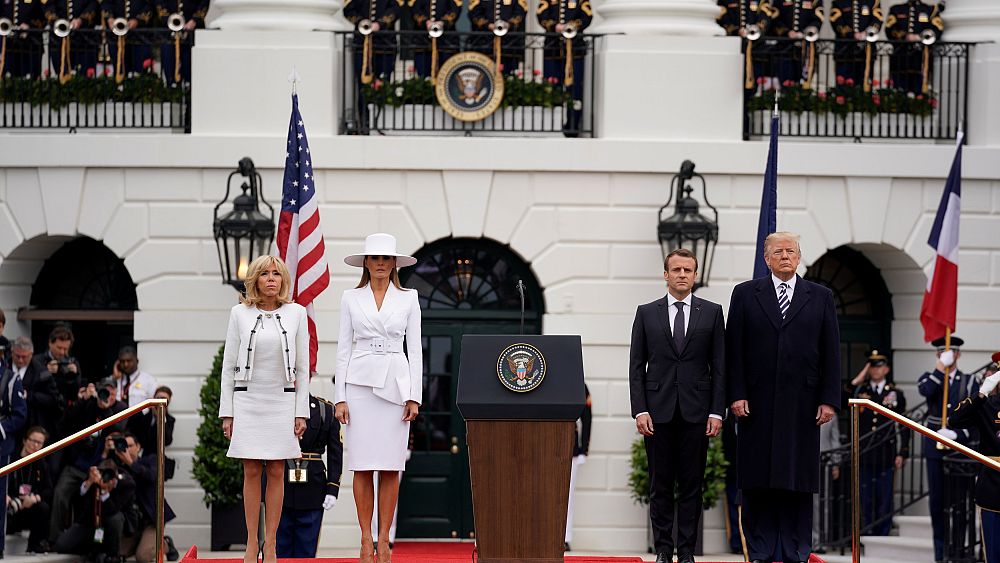 During a joint press conference at the White House on Tuesday, French President Emmanuel Macron said he wants to work on a new deal with Iran.
"There are four pillars to this new deal," said the French president, "Put an end to Iranian nuclear activity in the short and long term, put an end to ballistic activities in Iran, and find a political solution to contain Iran in the region that involves a solution for Syria,"
However, Macron said it was impossible to give a timeline on the end of France's involvement in Syria.
For his part, US President Donald Trump said that he and Macron may reach an agreement soon on the nuclear Iran deal.
"I think we really had some substantive talks on Iran and we're looking forward to doing something […] I think we're fairly close to understanding each other."
Re-watch the press conference here:
Read On euroNEWS