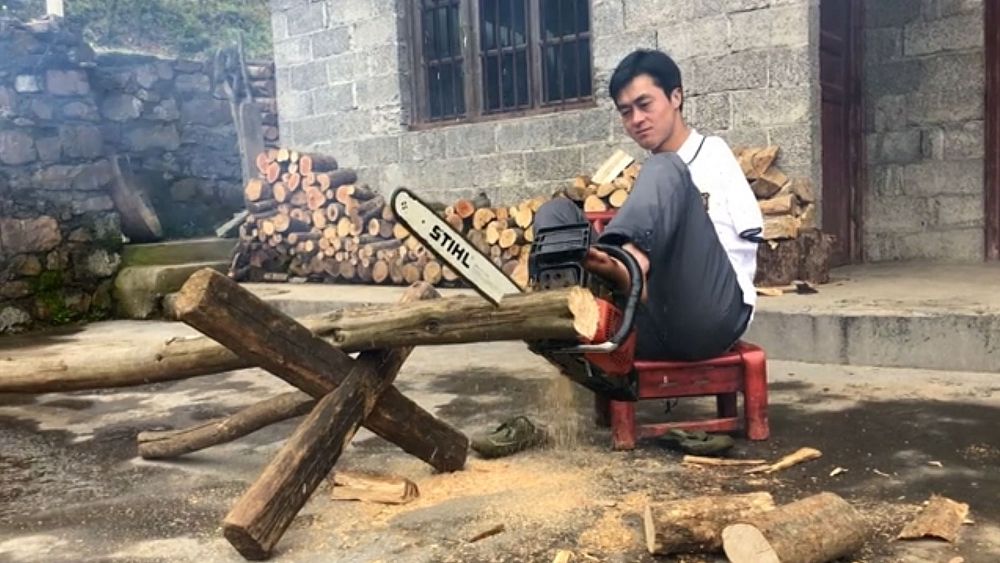 Chen Zifang does the same things as other people. He just does them differently.
Growing up in a rural area in Hubei Province, China, without arms, Chen has adapted his life to be able to manage a farm using only his feet.
He uses the same tools as his neighbours to perform tasks like chopping firewood and collecting feed for the animals, but has had to teach himself a unique way of manipulating each one.
"Life is always like this. When you are strong, all difficulties will be nothing. When you are weak, even a tiny barrier can stop you," the 29-year-old says.
"I have met many more challenges than most people can imagine. For example, when I started learning how to cut grass, I didn't know how to use a knife properly. So I often ended up cutting my own feet," said Chen.
His latest challenge is an online shop he has opened to sell regional produce under his own name. Chen found the internet was a tool that could open up new possibilities for himself. In addition, he says it can help others to make their own living.
"I want to help my fellow villagers to sell their specialties, so that more and more of them can get out of poverty. I think that's where the value of my life is."
Read On euroNEWS