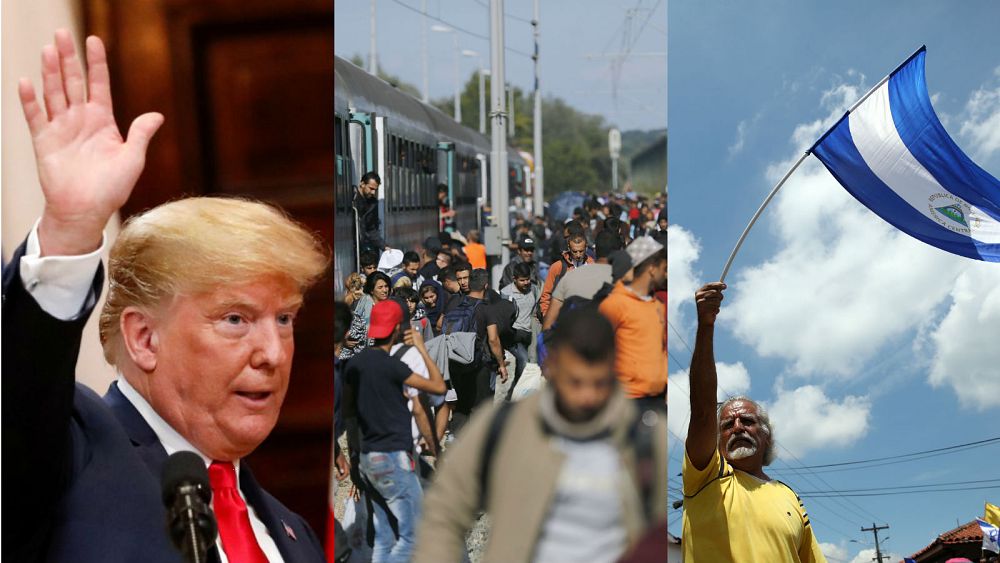 Good morning, Europe. Today we're watching:
Russia threat confusion:
Donald Trump tells reporters he thinks Russia is no longer targetting the US, but White House spokeswoman Sarah Sanders later denies this. It comes on the back of Trump's u-turn over whether he thought Moscow meddled in the 2016 election that saw him come into office.
Migration talks: Italian, Austrian and German interior ministers meet one week after their Austria reunion. They say the flow of migrants crossing the Mediterranean Sea to reach Europe must be stemmed.
Nicaragua's bloody anniversary: President Daniel Ortega will mark the 39th anniversary of the Sandinista victory over President Somoza, but after hundreds of deaths in protests against his rule, more and more people are comparing the socialist leader to the brutal dictator he overthrew in 1979.
Follow our live updates, below:
Read on EuroNews