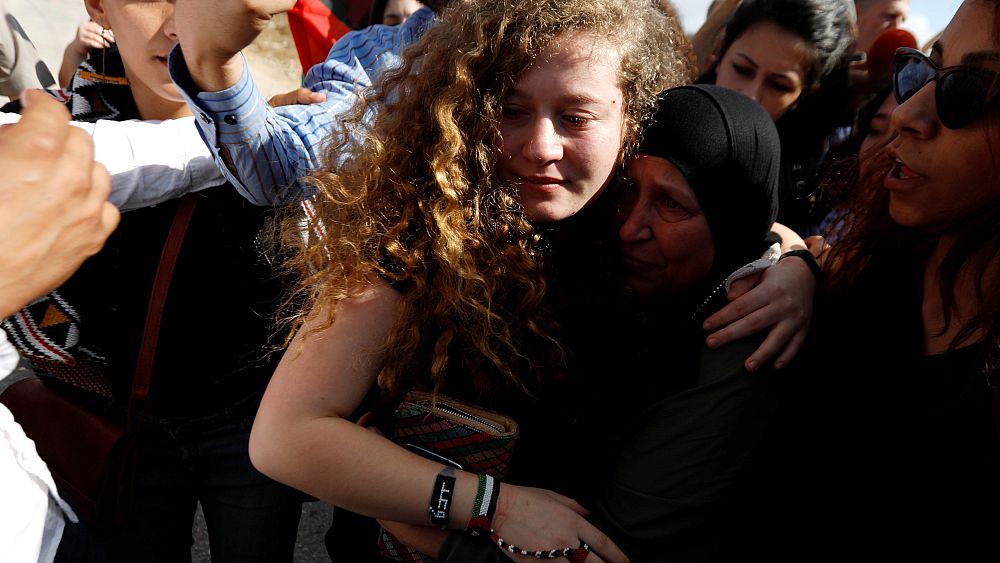 Palestinian teenager Ahed Tamimi has been freed by Israel after spending eight months in prison for slapping and kicking an Israeli soldier in the occupied West Bank.
Tamimi, 17, became a heroine to Palestinians last year following the incident outside her home in the village of Nabi Saleh. The episode was streamed live on Facebook by her mother.
She was 16 at the time and originally faced 12 charges, but pleaded guilty in March to four charges including assault.
In the footage, she kicks one soldier and slaps his face, and threatens to punch the other.
Tamimi had lashed out at the soldiers because she saw them shoot her 15-year-old cousin in the head with a rubber bullet.
The Israeli military said it had dispatched the soldiers to the family home, where Palestinian youths had been throwing stones at troops.
The case put the spotlight on Israel's treatment of Palestinians, especially the youth and drew sharp division in the region. Some Israelis say Tamimi has long been exploited by her family, who they accuse of using her to try to provoke Israeli soldiers on film.
Read on EuroNews