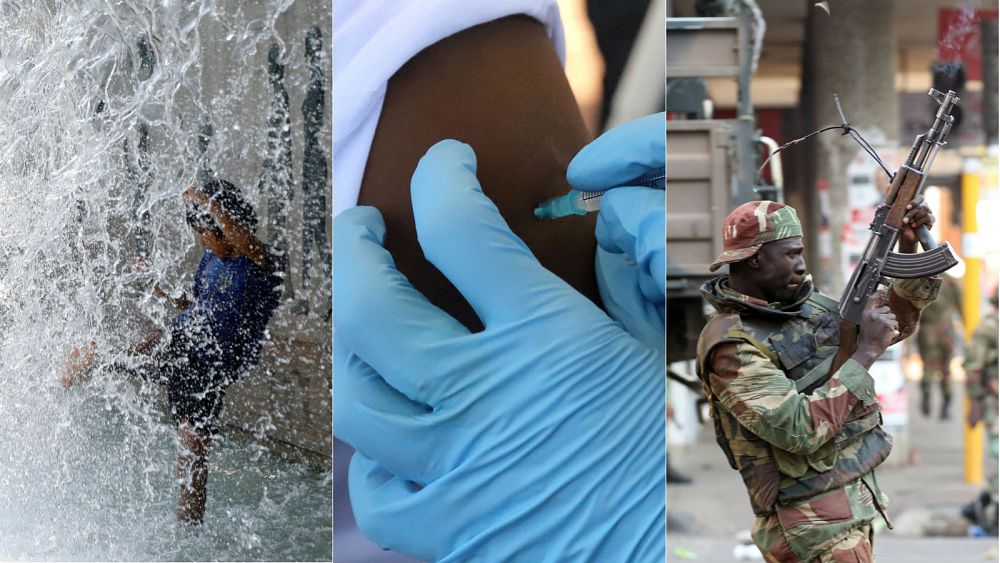 Good morning, Europe. Today we're watching:
Zimbabwe violence:
Three people were killed on Wednesday in Zimbabwe's capital Harare after troops opened fire on hundreds of opposition protesters who accused the electoral commission of rigging the vote in favour of the ruling party.
Europe heatwave: Temperatures continue to soar across Europe, with Spain and Portugal looking set to reach record breaking highs.
DRC Ebola: The World Health Organization has started moving staff and supplies to the area of Democratic Republic of Congo affected by a new Ebola outbreak. Four people have tested positive for Ebola in eastern Democratic Republic of Congo just days after another outbreak that killed 33 people in the northwest was declared over.
Russia probe: President Donald Trump has called on his Attorney General Jeff Sessions to "right now" end Special Counsel Robert Mueller's investigation into collusion between Russia and Trump's campaign team during the 2016 US presidential election.
Follow our updates here:
Read on EuroNews