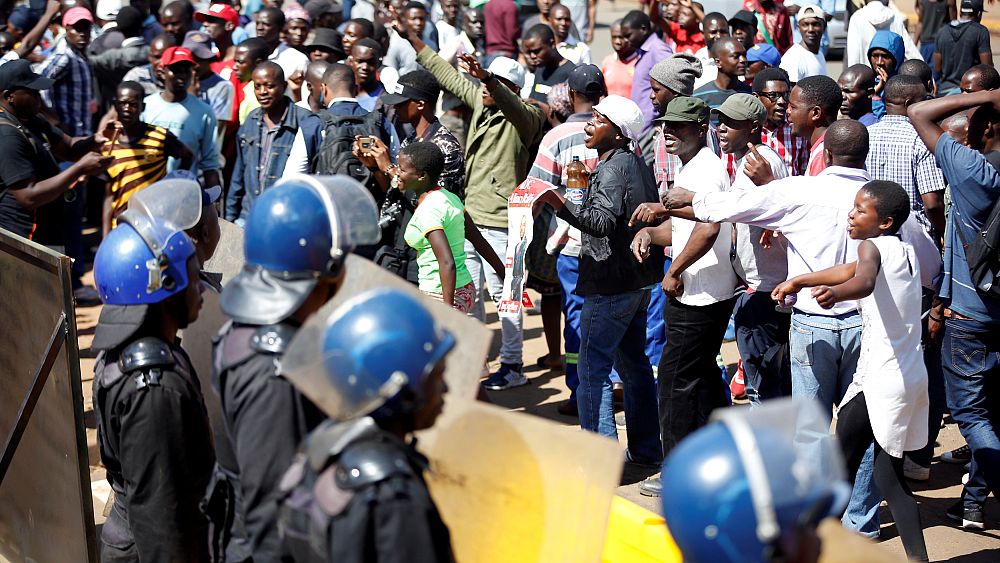 Mounting tensions over Zimbabwe's presidential election spilled onto the streets of the capital on Wednesday as continued delays in announcing the result fueled concerns among opposition supporters.
Police opened fire on hundreds of opposition protesters who had gathered outside a Harare hotel where election results were being announced.
They accused the electoral commission of rigging the election in favour of the ruling party.
Soldiers were seen patrolling the streets and a military helicopter flew overhead.
President Emmerson Mnangagwa appealed for calm as Opposition Leader Nelson Chamisa took to Twitter claiming to have won the popular vote.
The election is the first since Robert Mugabe was forced to resign after nearly 40 years in power.
It pits his successor Mnangagwa – a one-time Mugabe ally – against Chamisa, a 40 year-old lawyer and pastor.
European Union observers have listed several problems with the vote, including media bias, voter intimidation and mistrust in the electoral commission.
Read on EuroNews