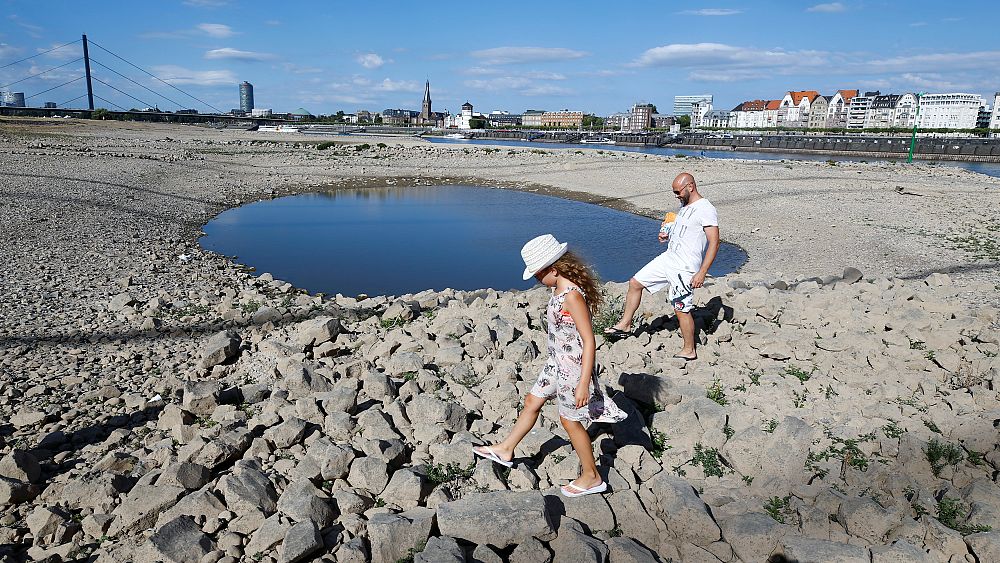 Scientists are warning that the record-breaking heatwave currently impacting Europe will become frequent as climate change disrupts weather patterns.
"What was once regarded as unusually warm weather will become commonplace – in some cases, it already has," Dr Friederike Otto, Deputy Director of the University of Oxford's Environmental Change Institute (ECI) said in a
study released last week
.
Otto and a team of researchers tracked data from seven weather stations in northern Europe over the past few months and compared them to existing records extending back to the early 1900s.
Dr Geert Jan van Oldenborgh, senior researcher at the Royal Netherlands Meteorological Institute, said: "We found that for the weather station in the far north, in the Arctic Circle, the current heat wave is just extraordinary – unprecedented in the historical record."
Meanwhile, data from stations further south — in the Netherands, Denmark and Ireland — show "climate change has generally increased the odds of the current heatwave more than two-fold," Van Oldenborgh explained.
"This is something that society can and should prepare for," Otto warned. "But equally there is no doubt that we can and should constrain the increasing likelihood of all kinds of extreme weather events by restricting greenhouse gas emissions as sharply as possible," she added.
Weather damage
The unrelenting heat across Europe has scorched the earth, devastated crops and is now suffocating fish in Germany.
It has also facilitated wildfires from Sweden to Greece, where more than 90 people lost their lives in a blaze earlier this month.
Spain and Portugal are currently bracing for more searing weather, with temperatures expected to hit 47C over the weekend.
The start of the season was especially damaging in southern Europe, with unusually wet weather and thunderstorms. In France, the damage inflicted by storms in late May and early June was estimated to total €430 million by the French Federation of Insurers.
This week, four people died in flash floods on the French island of Corsica.
More accurate forecasting
The good news is that it might now be easier to forecast summer weather months in advance.
Scientists at the University of Reading, UK, have found that tracking springtime sea temperatures in the North Atlantic can be used to predict rainfall in July and August much more accurately than current forecast methods.
They found that sea surface temperatures in the spring play an important role in influencing the position of the jet stream — the ribbon of winds traveling eastwards and steering weather around the globe.
"The current seasonal forecast models do a fairly good job predicting weather patterns over the UK during winter, but have almost no skill in predicting summer weather in the UK and Western Europe," Dr Albert Osso from the University of Reading said, describing the research as "a real breakthrough."
According to fellow scientist Rowan Sutton, the results "show that it should be possible to predict the likelihood of a wet or dry summer with a level of skill that could be useful for many applications".
"Farmers could potentially make more informed decisions on planting and harvesting. Shops could have more information to plan their stocks," he explained.
Read on EuroNews