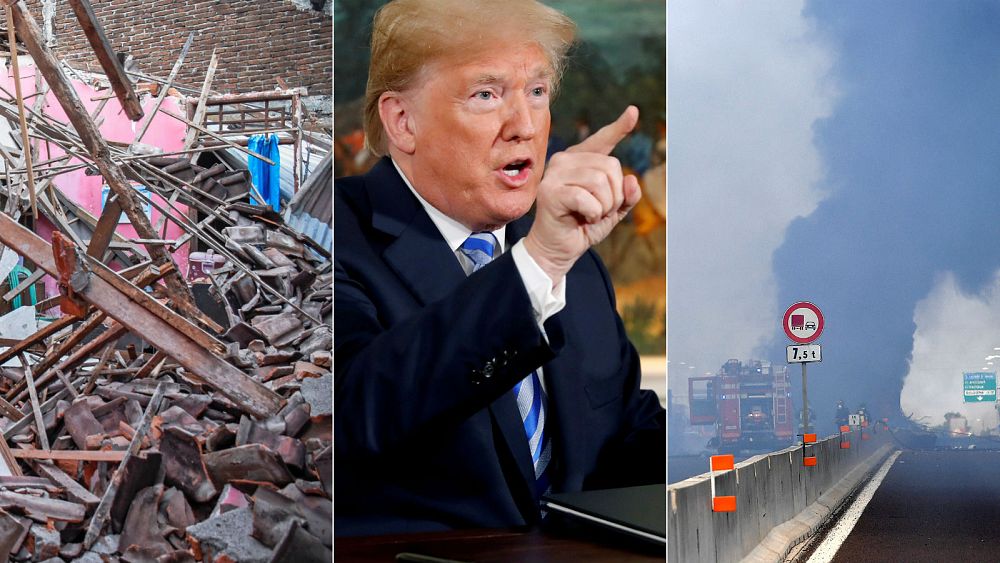 Good morning, Europe. Today we're watching:
Iran sanctions:
Revived US sanctions are due to be re-imposed on Iran this morning. The so-called snapback sanctions target Iranian purchases of US dollars, metals trading, coal, industrial software and its auto sector.
Indonesia earthquake aftermath: Thousands of people have been evacuated from their homes on the Indonesian island of Lombok after a powerful 6.9 magnitude quake on Sunday left nearly 100 people dead. Rescue workers say the next few days will be critical.
Bologna crash: At least two people died and dozens more were injured when a fuel truck exploded in Bologna, Italy on Monday.
Follow our updates here:
Read on EuroNews