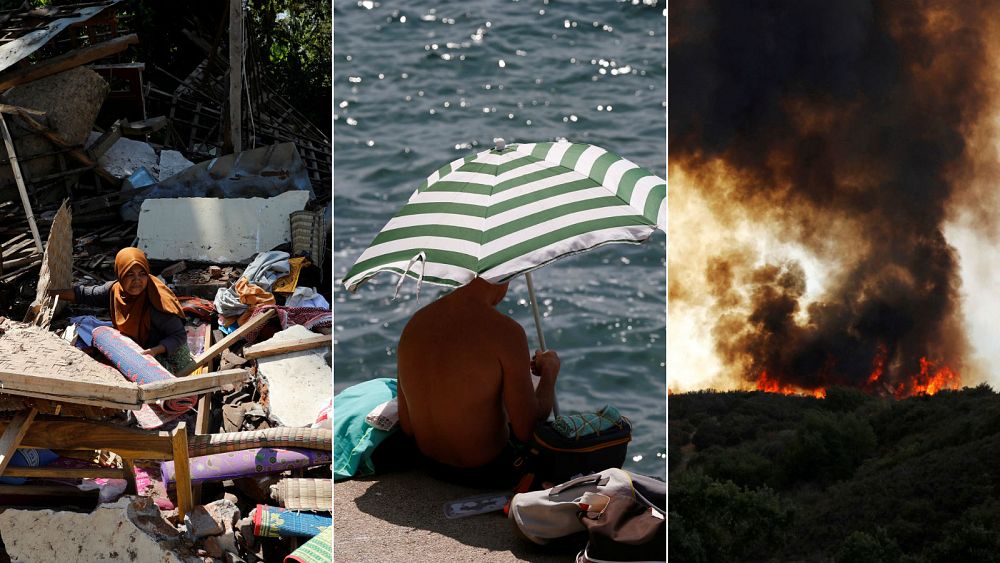 Good morning, Europe. Today we're watching:
Indonesia earthquake:
The death toll from a powerful earthquake that hit Indonesia's tourist island of Lombok topped 100 on Tuesday as rescuers found victims under wrecked buildings. Thousands have been left homeless and many are still waiting for aid.
California wildfire: The biggest fire on record in California is expected to burn for the rest of the month, officials said on Tuesday. Officials had previously set a target of mid-August to extinguish the two blazes in the state's north, but now say they will need until early September.
Europe heatwave: Temperatures continue to soar across Europe, with authorities in Portugal and Spain battling wildfires. However, from Wednesday, forecasters have predicted rain in some parts of the region, including the UK.
Follow our updates here:
Read on EuroNews