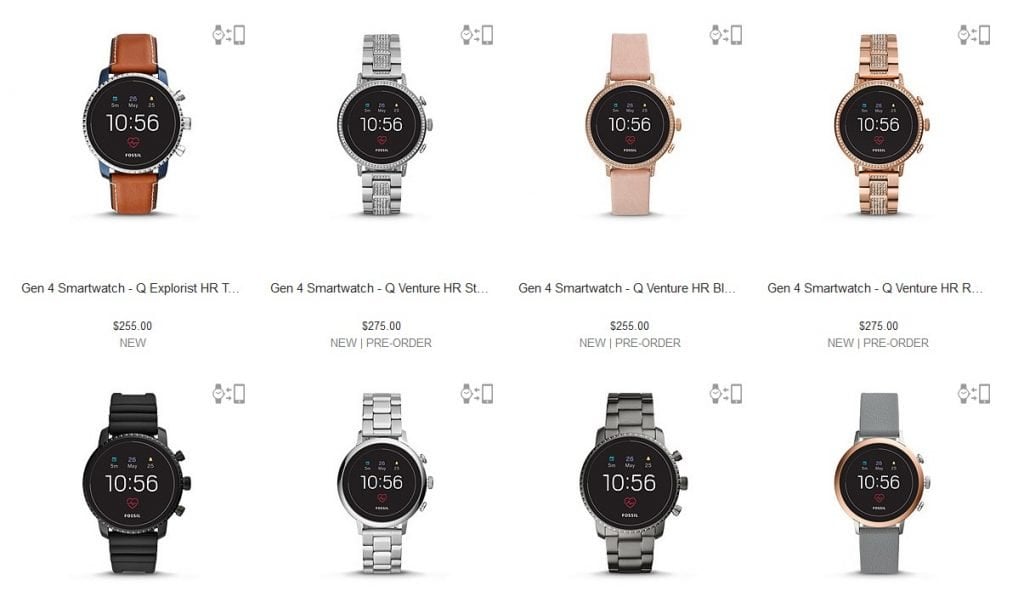 Smartwatches have been improved with every new generation and are becoming an essential accessory for us. Fossil's new smartwatches are the proof. If you are after simplicity but high functionality, perhaps you will like Fossil's new generation.
Fossil did not only want to make its new smartwatches simple, but also affordable, and in that way, available to everyone. Fossil's new smartwatches are equipped with Google's Wear OS software, while making it look like a traditional watch. The fourth-generation of the Fossil Q lineup, allows you to track your heart rate and also lets you make payments. It also comes with a standalone GPS.
Depending on the color of your band and its type, you can get the Q Venture HR and Q Explorist HR from between $255 and $275, and are available on Fossil's website immediately. As to the appearance, the Q Venture HR is equipped with a 40mm stainless steel casing, while the Explorist sports a 45mm case, looking stronger and more reliable when it comes to using it for adventures.
Old processor
Sadly, Fossil's new smartwatches still use the aging CPU unit, being equipped with the Qualcomm Snapdragon Wear 2100 chip. The chipset has already been used in smartwatches that were debuted in the last two years. It's understandable, because these watches are supposed to meet the requirements of the budget-restricted consumers, hence a newer SoC would make the price tag much heftier than it should be.
Nevertheless, the new watch generation is great for basic fitness tracking and making Google Pay transactions quickly and smoothly with nothing more than a tap. Moreover, it's relatively lightweight and it doesn't look too sporty so that it could be used for just about any occasion.
Do you prefer using more elegant and simplistic smartwatches rather than those that are similar to Samsung's Gear watches? Now that we mention it, Samsung's Galaxy watch was leaked on Samsung's own website a little more than a week ago, when a rose gold model was featured beside the Gear models.
Read on Valuewalk