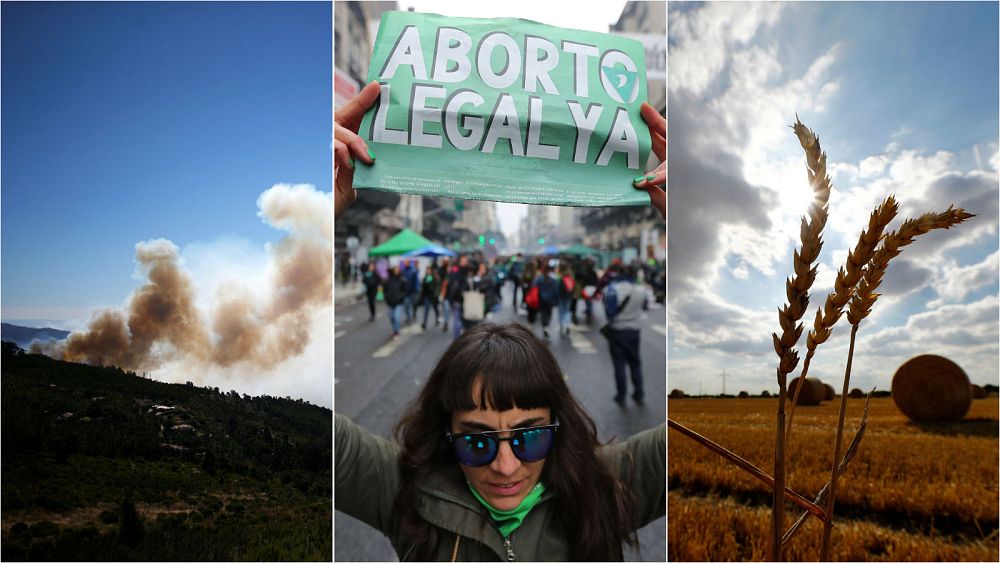 Good morning, Europe. Here are the key stories we're following today:
Portugal wildfire:
More firefighters are being scrambled to fight a massive wildfire burning in Portugal tourist region of Algarve.
Argentina abortion: MPs are voting on whether to legalise abortion and a decision is expected on Thursday morning.
Heatwave and drought: Regions of Europe and Australia are suffering a severe drought as higher temperatures and lower rainfall take their toll.
Syria: Syrian first lady Asma al-Assad is being treated for breast cancer.
Follow our live updates below:
Read on EuroNews