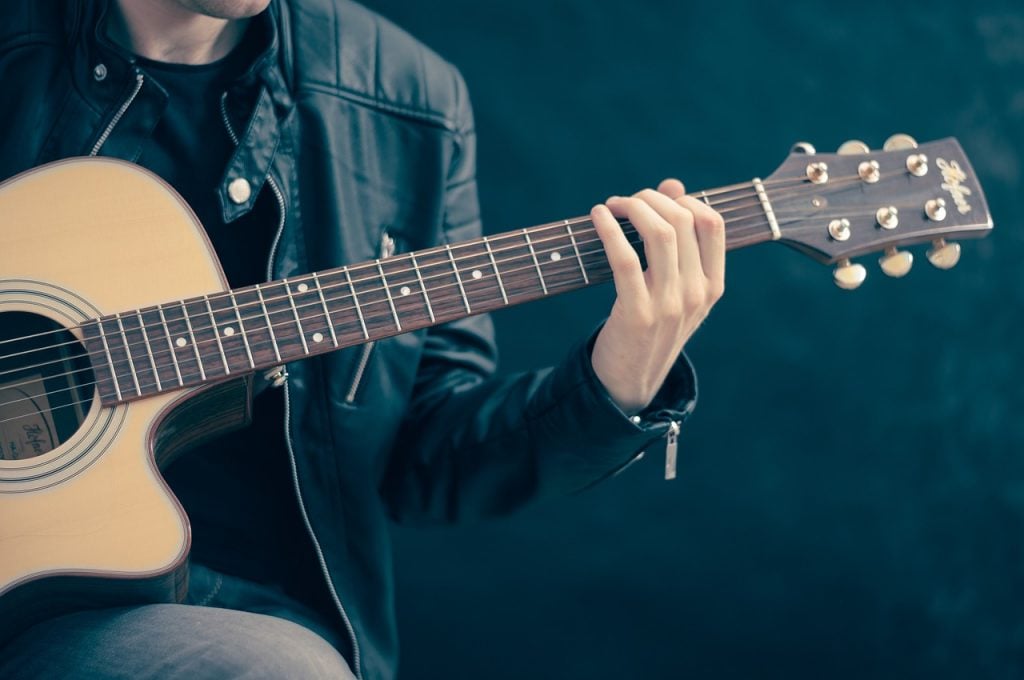 Apple Music is rolling out a new "Friends Mix" feature for the subscribers, according to several Reddit users. This new Apple Music feature offers a playlist that includes songs that your friends, who are also Apple Music subscribers, are listening to.
New Apple Music feature
Apple has created a smart interface for this new Apple Music feature. All the songs in the curated list will include the profile picture of the friend of whom the song has been pulled from. However, details are scant on how the Friends Mix picks the songs and whether the algorithm would change the playlist based on users' listening behavior.
A report from 9to5Mac reveals that the Friends Mix would be updated every Monday, allowing users to listen to different songs on a regular basis. Also, it is known that the curated list will consist of 25 tracks every time. It seems that Apple has integrated Siri with the new Apple Music feature as well. So, users will be able to command Siri to play Friends Mix songs.
In many ways, this new curated playlist is quite similar to the standard weekly playlists that Apple Music already offers, the only difference being that the new one would be more in line with the users' listening habits.
Friends Mix – to help boost social interaction
Apple Music contributes majorly to Apple's overall services business. Apple's music service offers access to millions of streaming songs, via features such as playlists, which allows users to pick the songs based on their preferences. Also, the Discovery feature helps users find tracks that might have been  otherwise hidden.
Despite such features, the Cupertino, California-based company has often been at the receiving end for stale playlists when compared to those offered by the competitors such as Spotify. Apple Music has features such as Favorites, New Music and Chill mixes updated on every Tuesday, Friday and Sunday respectively.
But, Spotify offers a wider selection with regularly-updated playlists, such as Release Radar, Discover Weekly and Your Daily Car Mix. Spotify's Mac and Windows versions also offer "Friend Activity" feed, showing the songs that friends are listening to in real-time.
Nevertheless, the Friends Mix would help Apple beef up a little on the social aspect. More importantly, it would encourage users to connect with their friends, something that Apple has been trying to do for so long.
Apple introduced several social features with the iOS 11. For instance, with the iOS 11 update last year, Apple allowed users to build their own Apple Music profile. The update allowed users to share songs and albums with friends while they are listening to them. With the latest feature, users likely won't have to share the songs as it would automatically show up in their friend's curated list.
Apple Music vs. Spotify
Apple Music has grown by leaps and bounds ever since its launch. And, it seems, Apple's service has surpassed arch-rival Spotify as well in North America. Although Apple CEO Tim Cook did not talk much about the progress of Apple Music during the latest earnings call, he did say that it "appears to us…that we took the leadership position in North America during the quarter and we have the leadership position in Japan, [as well as] in some of the markets that we've been in for a long period of time."
About the revenue from Apple Music, Cook claimed that it had increased 50% year-on-year in the second-quarter. The iPhone maker also stated that its global paying subscriber base has surged over 60% from June 2017 at 27 million to June 2018 at 44 million.
Apple, thanks to its installed 1.3 billion user base, always has an edge over rivals like Spotify. Also, unlike other companies, Apple does not have to worry about profitability. However, Spotify has one thing in its favor – its singular focus on music.
"Music is everything we do all day, all night, and that clarity is the difference between the average and the really, really good," Spotify CEO Daniel Ek told Fast Company.
Apple has been a natural competitor of Spotify even before the launch of Apple Music. The iPhone maker dominated the digital music downloads via iTunes in 2008, when Spotify was launched. Ek stated that competing with Apple required working within tight margins, and this, in fact, helped Spotify become more disciplined.
Read on Valuewalk