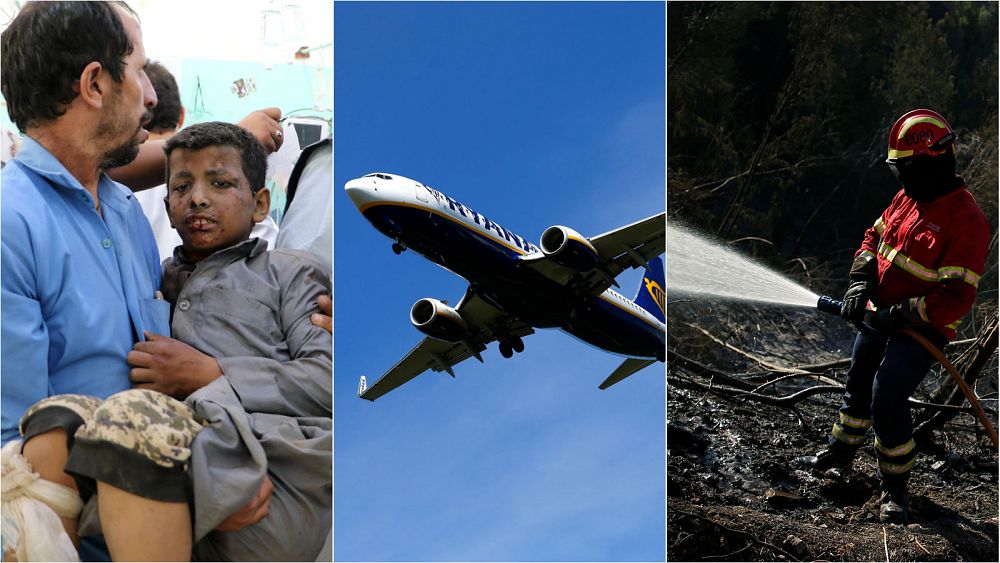 Good morning, Europe. Here are the key stories we're following today:
Yemen air strikes:
The US has called for an investigation after a Saudi-led coalition air strike killed dozens of people on Thursday, including children travelling on a bus.
Ryanair strikes: Pilots of the low-cost airline based in Germany, Ireland, Sweden and Belgium start a walkout today, at the height of the holiday season.
Portugal wildfire: A huge wildfire in the tourist region of Algarve has been stabilised, say officials, but the blaze risk in the region remains high.
France floods: Heavy rains, which come on the back of a heatwave, see 1,600 people evacuated in southern France, many of them campers.
Follow our live updates, below:
Read on EuroNews