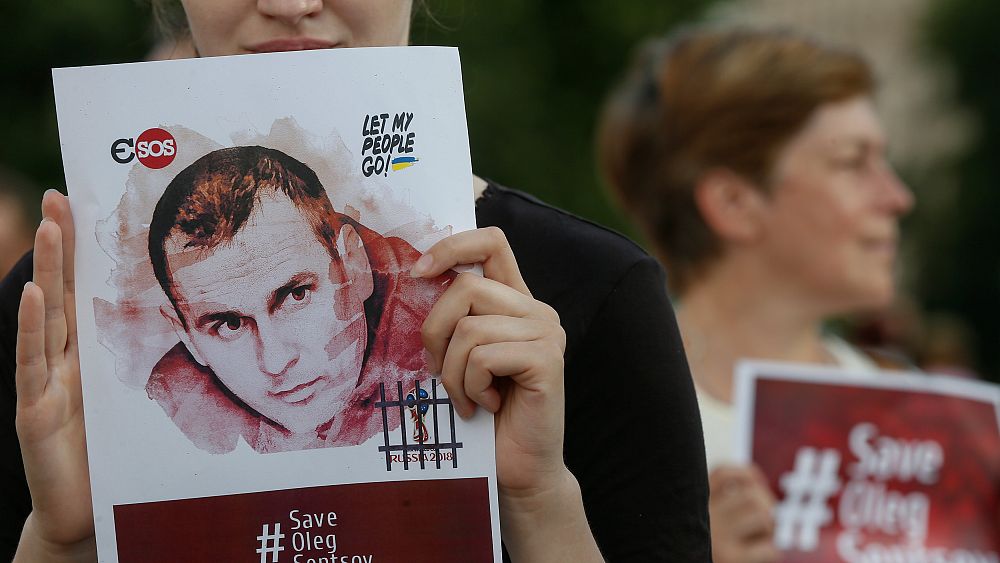 The cousin of Ukrainian prisoner Oleg Sentsov claims he is in "catastrophic" condition, while Russia's Federal Penitentiary Service denies these claims.
Natalia Kaplan made the Facebook
announcement
on Wednesday.
Sentsov, who was arrested in Crimea in 2014 and convicted to 20 years in prison for organised terror acts on Crimean soil, claims that the case was a set-up. On May 14 of this year, he went on hunger strike, demanding the release of all Ukrainian political prisoners convicted in Russia.
Russia's Federal Penitentiary Service for the Yamalo-Nenets District has denied claims that his health has severely deteriorated. In a press release on Tuesday, it noted that Sentsov is under "constant dynamic supervision" by medical staff and that he is prescribed treatment aimed at maintaining basic bodily functions and preventing the development of complications.
"Our examination did not establish a deteriorating health condition … the state of health of Sentsov is estimated as satisfactory," the report read.
In July, Sentsov's mother, Lyudmila Sentsova, sent a letter requesting her son's pardon to President Putin. The letter has now been received by the presidential administration, press secretary Dmitry Peskov told journalists of Russia's Ria news agency.
"I know that this letter was received by the relevant subdivision of the presidential administration, but for the time being I am not ready to tell you about any reaction," Peskov said.
Read on EuroNews