Home Depot Co-Founder Ken Langone discusses the importance of capitalism and how it benefits society.
Get The Timeless Reading eBook in PDF
Get the entire 10-part series on Timeless Reading in PDF. Save it to your desktop, read it on your tablet, or email to your colleagues.
Q2 hedge fund letters, conference, scoops etc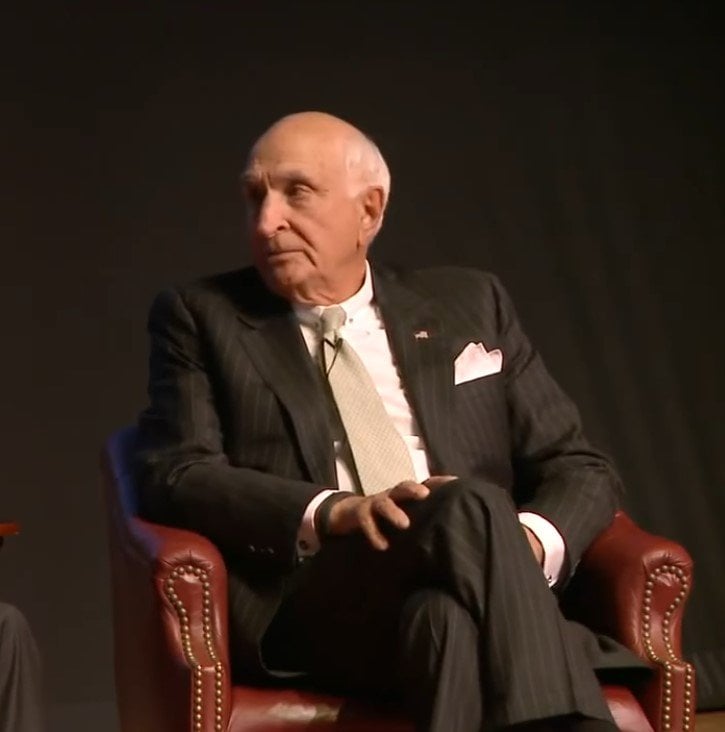 Capitalism isn't perfect, but it's the best thing out there: Ken Langone
Billionaire businessman Ken Langone on why he was inspired to write his book "I Love Capitalism."
[youtube https://www.youtube.com/watch?v=wMnurekjMAU?ecver=1]
Ken Langone: The Importance Of Capitalism – It Gives People A Sense Of Worth
[youtube https://www.youtube.com/watch?v=qJ5ANI4awl4?ecver=1]
Transcript
I hear you. I mean back to capitalism for me cause you know I like you believe. I like this a red blooded American capitalist. I feel that this is the system that works because I think people make logical decisions in life right. We're rational. Rational folks. Most of us anyway. And we're aspirational as well. And that aspiration is in fact what drives many people. And if you take away the opportunity. To get something for yourself for your family for your loved ones then you're taking away people's dreams. Let me tell you about two weeks ago I took a group Home Depot store managers at a large. And one of the managers.
Before she came to work for us was on welfare. She had a couple of kids before she was 20. Tough tough row to hoe and she's talking now about her life. And all the good things that happened to her. But the thing that came through to me more than. The financial success she's having. Is a self respect. The self-respect.
People that we are giving these things to. We are depriving them of a sense of accomplishment to get to. I made a lot of money. But the thing that excites me most of all. Are whatever I've accomplished or my effort to give you a sense of worth. And we are in this country we're going to pay a terrible terrible price by not understanding. The personal price that people pay for not having a sense of accomplishment.
Look it's it's it's intrinsic to who we are. The little boy is Tahnee about my kids my little boy did a whole bunch of schoolwork that we wanted him to work on because he's going into kindergarten late not they get homework or the summer going into Kenora and that's a good thing right. He did all this work and all this work and all this work.
And he wanted a stuffed animal in the worst way. This little stuffed dog called biscuit. He did all the work so he got the stuffed animal and he is so proud of that he was there the other day. It was with him. He's so proud of that because yes he did it.
He did it. You're right. You know everybody is talking about all these things. There's nothing quite like. A sense of self-worth and a sense of self-respect. You know I remember back here this is how far it's gone. Back when I was a little boy. I was five six seven eight years. I can remember my parents whispering about people who were on what they then called relief welfare. And they whispered because it was a statement. And these people that were on welfare they didn't want to be on welfare they wanted they stand on their own. Just like all these people that are going back to work now. The foods they see the number of people are dropping on food stamps. They feel good about the Hey I'm working again I'm carrying my own weight. I'm doing what I have to do to do my share. This is what made America great. And so the the price that's being paid that can't be measured. Is the damage that we're doing to people in not having the satisfaction of looking in the mirror and say I made my way.
Why are you sure did it. And your inspiration. Thank you very much. You are an inspiration for everyone that everyone said Listen to this a blur. I.
That's the greatest joy. I had great parents. I live in the greatest country on earth I can never give back and I can't thank all those people throughout my career that helped me.
Read on Valuewalk