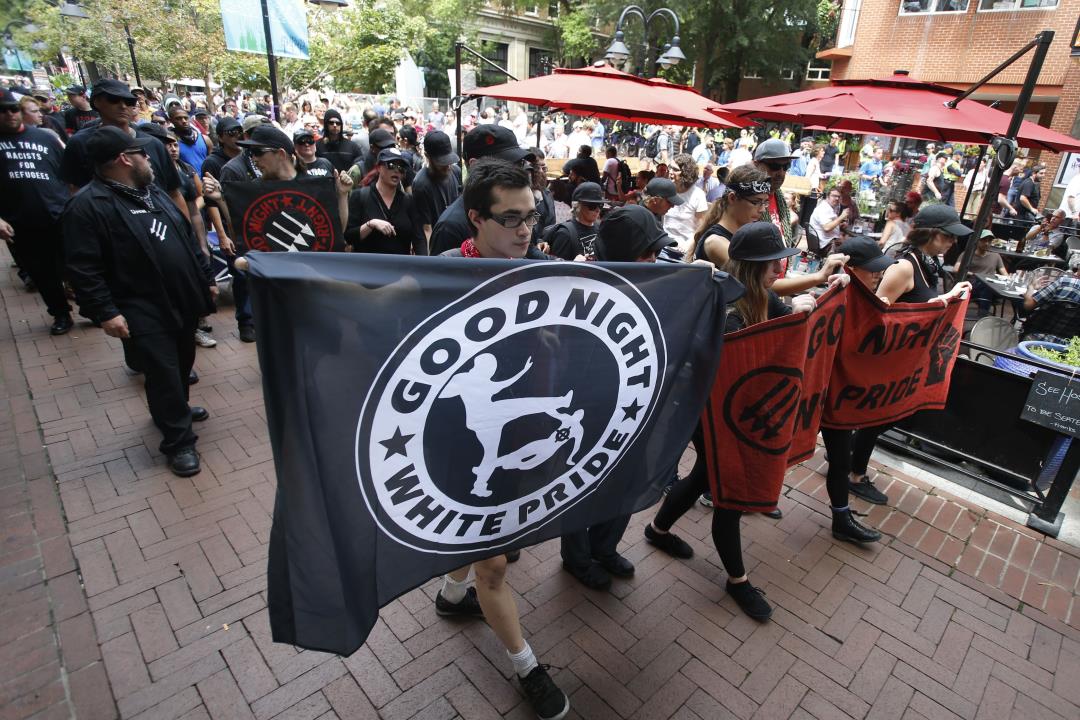 (Newser) –
Charlottesville, Virginia, was marking the anniversary of last summer's white supremacist violence with marches, vigils, and other community events that began unfolding peacefully Saturday amid a heavy police presence,
the AP
reports. As many businesses in a popular downtown shopping district began to open Saturday, law enforcement officers outnumbered visitors. Concrete barriers and metal fences had been erected, and police were searching bags at two checkpoints where people could enter or leave. "It's nice that they're here to protect us," says Lara Mitchell, 66, a sales associate at a shop that sells artwork, jewelry, and other items. "It feels good that they're here in front of our store. Last year was a whole different story. It looked like a war zone last year compared to what it is today."
Last year, white supremacists clashed with activists in riots that shook that nation and left three people dead. On Saturday, remembrance events included a "morning of reflection and renewal" at UVA that featured musical performances, a poetry reading, and an address from University President James Ryan. Ryan recalled how a group of students and community members faced off against the white supremacist marchers near a statue of Thomas Jefferson on campus, calling it a "remarkable moment of courage and bravery." By midafternoon, the city said hundreds of people had passed through the downtown checkpoints. Police arrested three men in or near the secured perimeter for trespassing, possessing prohibited items, and being drunk in public, the city said in a news release.
Read on L The Source