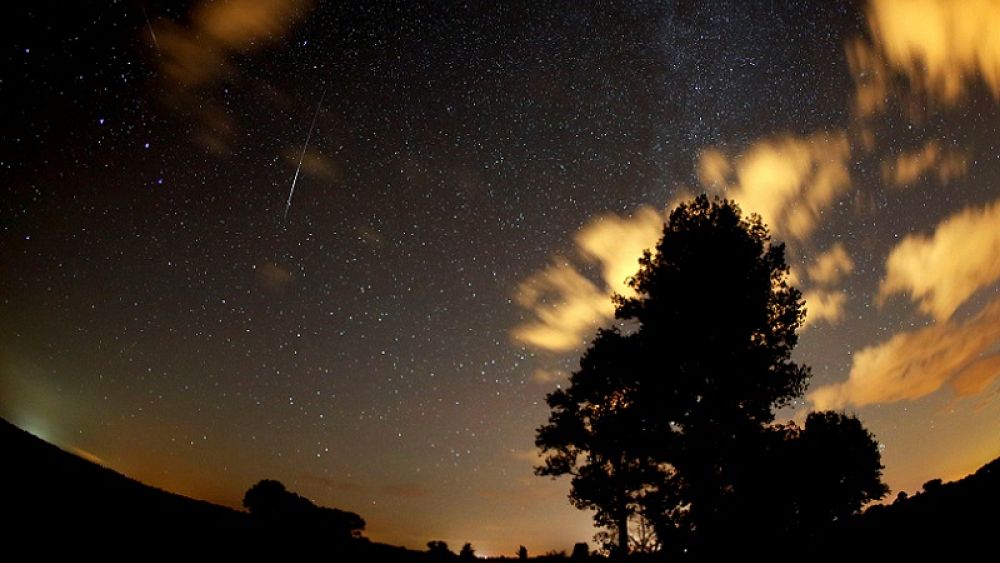 A meteor shower lit up the skies above Europe and North America on Saturday night, giving star gazers a rare opportunity to see a display of shooting stars with the naked eye.
Astronomers said hundreds of shooting stars will streak across the sky between August 12 and 13 in a display that may be visible around the world.
With a new moon providing an extra-dark backdrop to the spectacle, the shooting stars will be brighter than ever, according to astronomers.
"I think that everybody should see this," said Miralem Mehic, a Bosnian from an international group of star gazers who watched the light show at the Sand Pyramids – an area of naturally occurring sand columns – near the southern town of Foca.
The so-called Perseids meteor shower returns to the skies every August, and are best viewed in the northern hemisphere in isolated areas where there is little light pollution.
They arise when the Earth passes through the debris of Comet 109P/Swift-Tuttle, which was discovered in 1862.
Meteors are parts of rock and dust that hit the Earth's atmosphere, heat up and glow. Most vaporise as they descend, but some explode.
"This year the moon is young and will not obstruct the vision, so we will be able to see 100 'shooting stars' an hour," Muhamed Muminovic, a member of the Sarajevo Orion astrological society, told Reuters.
Sunday's show is even predicted to be brighter than ever after a new moon has provided an extra dark backdrop to the sight.
It is expected that onlookers will be able to see a shooting star every few minutes.
According to NASA, 60 to 70 meteors will be visible each hour.
The peak and most optimum time to see the show will be early on Monday morning.
And experts have advised the best place to watch the stunning show will be at open areas, away from street lights.
Read on EuroNews