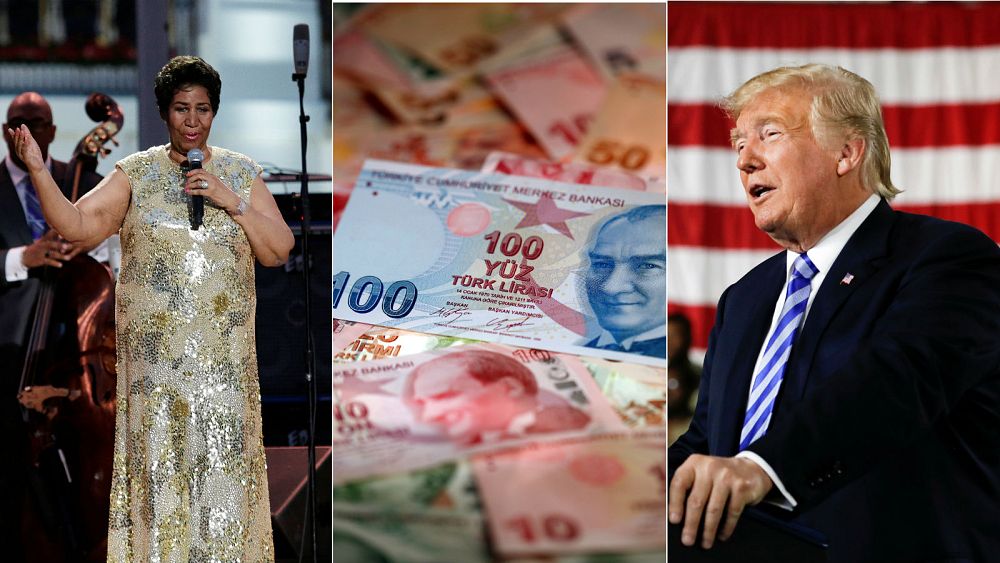 Good morning, Europe! Here are the stories we're watching this morning.
Aretha Franklin 'seriously ill':
The 76-year-old singer Aretha Franklin is said to be "seriously ill" and receiving hospice care in Detroit, according to US media.
Turkey currency crisis: Turkey's central bank has vowed to take all necessary action to stem the lira's spiral, as the country's currency continues to spook global markets. President Erdogan described the lira's fall as the consequence of a plot rather than economic fundamentals, saying that spreading false news about the economy was treason and recent US actions were a stab in the back against Ankara.
Trump tweets over former aide: Omarosa Manigault Newman, the former adviser to Donald Trump has released what she says is a tape of a phone call from the US president after her dismissal last year. The tape which aired on NBC plays a male voice which said: "Nobody even told me about it". Trump tweeted that his former employee had only started to attack him after she lost her job.
Follow live updates here:
Read on EuroNews