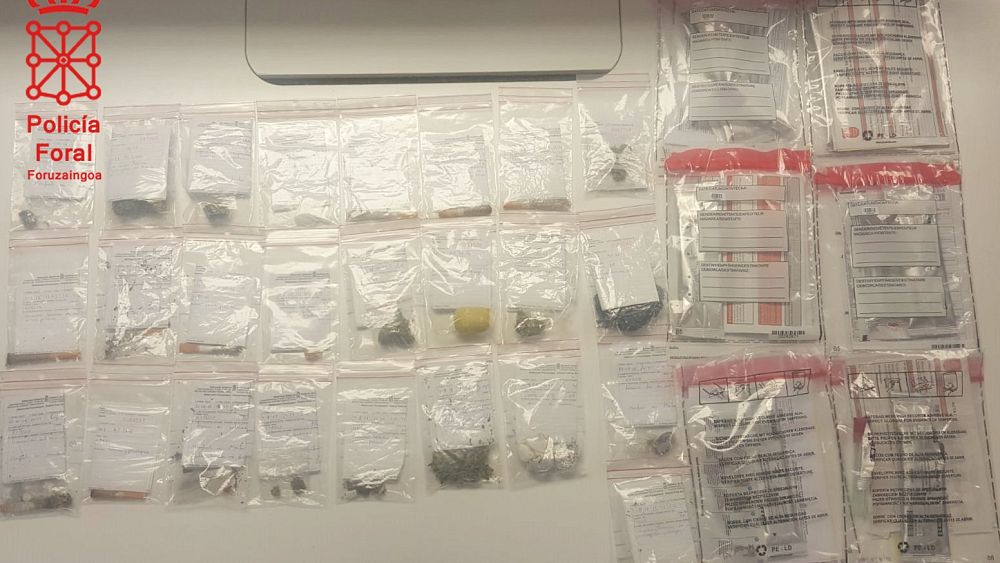 A driver in northeastern Spain has tested positive for 'every possible kind of drug' after being pulled over by police on Saturday.
Police found high levels of cannabis, amphetamines/methamphetamine, cocaine, opiates; as well as alcohol, with a rate of 0,60 mg/l.
Local police told Euronews that a neighbour in the town of Carcastillo called the police saying that "several people were getting in a vehicle influenced by alcoholic beverages."
The driver was fined 1000 euros and had six points deducted from his driver's license for failing the alcohol test, and another 1000 euros and six points for failing the drugs test.
The vehicle has now been impounded.
Although the driver's condition went against traffic regulations, the number of car-related deaths in the Spanish region of Navarra stands as low as it's ever been.
Read on EuroNews