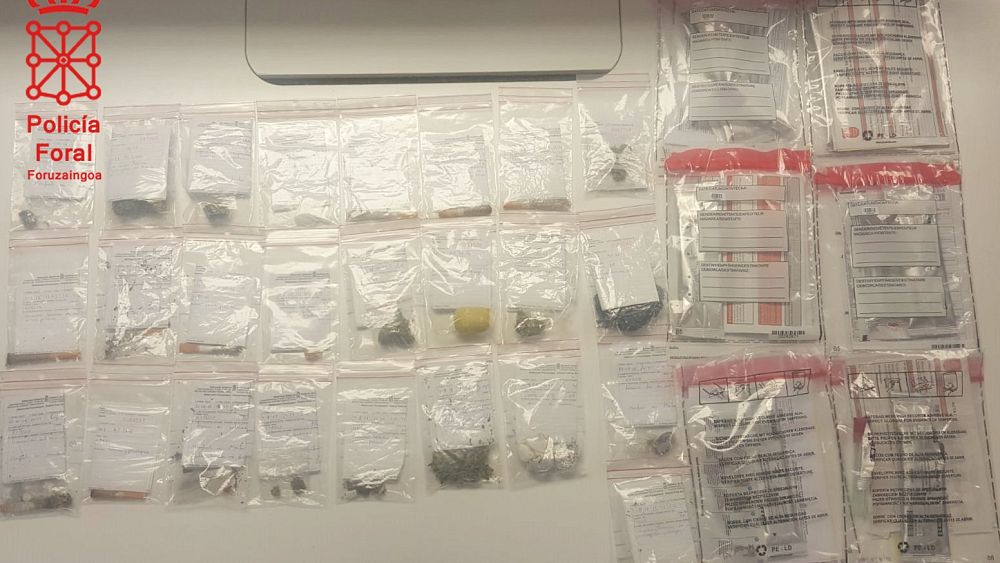 Police stopped a car in northeastern Spain, after its driver tested positive on all drugs of the check: cannabis, amphetamines/methamphetamine, cocaine, opiates; as well as alcohol, with a rate of 0,60 mg/l.
The town of Carcastillo was celebrating religious festivities when on Saturday, a neighbour called the police saying that "several people were getting in a vehicle influenced by alcoholic beverages", the local police told Euronews.
The driver has been fined 1000 euros and deducted six points from his driver's license for failing the alcohol test, and another 1000 euros and six points for failing the drugs test.
All travellers were fined 200 euros for not wearing a seatbelt, plus an additional three points deduction for the male driver and a complaint about the excessive number of people in the car.
The vehicle has now been impounded.
Although the driver's condition may show disrespect for traffic regulations, the number of car-related deaths in the Spanish region of Navarra stands as low as it's ever been.
Read on EuroNews