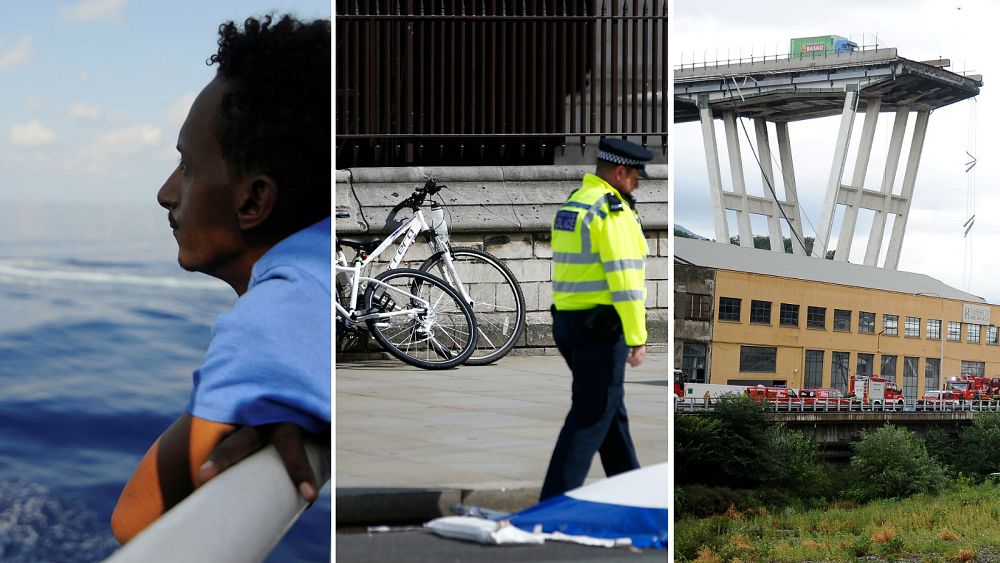 Good morning, Europe! Here are the top stories we're watching today.
Italy bridge collapse:
Rescuers continue to search the wreckage after a motorway bridge collapsed near Genoa, Italy. At least 26 people have been killed and the death toll could rise, according to Prime Minister Giuseppe Conte.
Malta lets Aquarius dock: Malta has agreed to let the Aquarius rescue ship dock, but will not take in any of the migrants on board. The country's decision ends a standoff which threatened to repeat a previous incident where the Aquarius was stranded for days when EU nations refused to open their ports.
Westminster crash: A 29-year-old man has been arrested by British police on suspicion of terrorism offences after a car crashed into barriers outside the Houses of Parliament. Police are searching three addresses in the Midlands in raids.
Follow live updates here:
Read on EuroNews