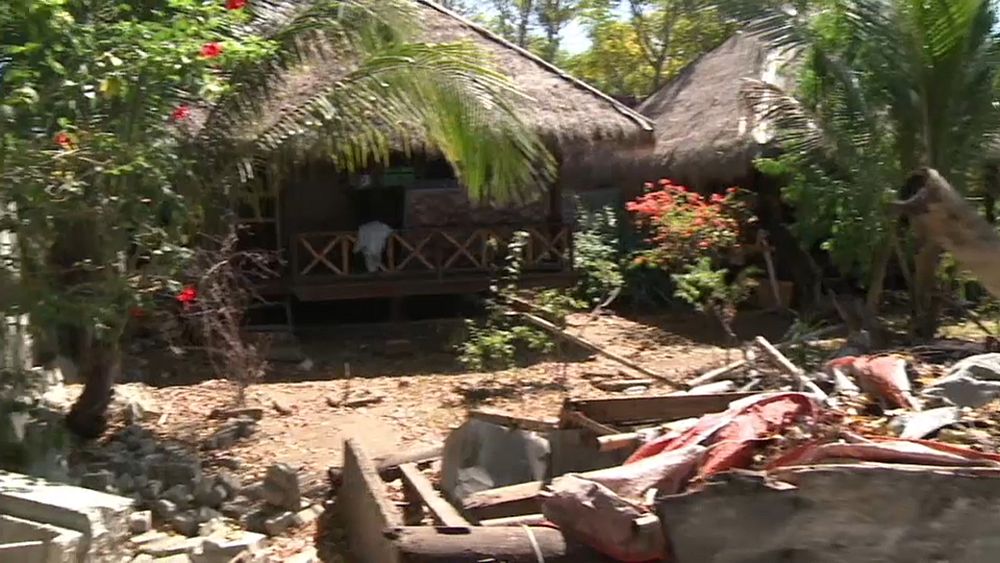 It's heaven on earth for some but residents are going through hell.
Two powerful earthquakes have left nearly 450 dead and devastated Lombok, an Indonesian island popular for its beaches.
Hundreds of aftershocks have hit the island, destroying or damaging tens of thousands of buildings during the busy tourist season. This has caused thousands to flee.
Andy Nudin, restaurant owner, said: "[The island] is the best place, good for everything, very safe and good for snorkeling, good for everything so that's why tourists come here and then go to Lombok.
"If this island is not open, tourists cannot come to Lombok."
Indonesia is accustomed to natural disasters often hit by volcanic eruptions and earthquakes, And each time they have bounced back.
Sander Bues, owner of Ocean Five, said: "In December we had a volcano [eruption], then just before the earthquake we had big waves so there were also two weeks with almost no tourists here on the island and then we have the earthquakes now for more than a week. So for us it's a nightmare but we will survive. Hopefully everyone will survive."
The government estimates that the damage is expected to cost more than 120 million euros to repair.
The tourism sector in Indonesia has been resilient in the past when it faced major crises such as the 2004 tsunami in Aceh.
Experts say the tourists have been spooked, but they'll be back.
Read on EuroNews