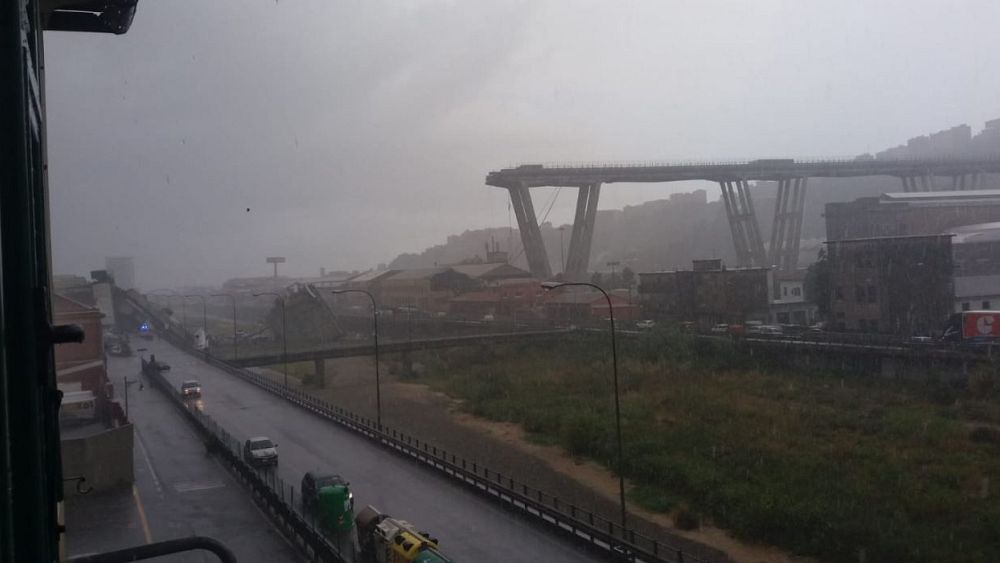 A motorway bridge has collapsed near Genoa, Italy.
Dozens are now reported dead in the accident according to the Adnkronos News Agency.
Photos from the scene showed a large section of a flyover, which appears to have been in service as part of the A10 motorway, had fallen to the ground.
Before and After
Read on EuroNews