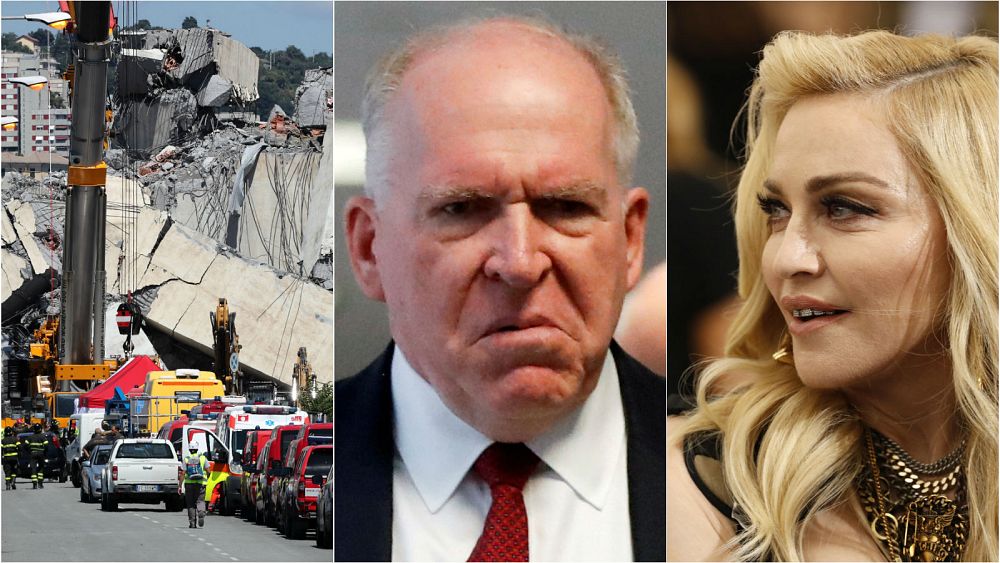 Good morning, Europe. Here are the main developments we're following so far:
Bridge collapse controversy:
A state of emergency is declared in Genoa's region after the deadly bridge collapse that has seen the Italian government take aim at the private firm charged with maintaining it.
Trump targets ex-CIA chief: Donald Trump withdraws security clearance for ex-CIA director John Brennan, stopping him from accessing classified information. Brennan says the move is politically motivated and a bid by Trump to silence his critics.
Madonna milestone: The so-called Queen of Pop, the best-selling recording artist of all time, turns 60 today.
Scroll down for our live news updates:
Read on EuroNews