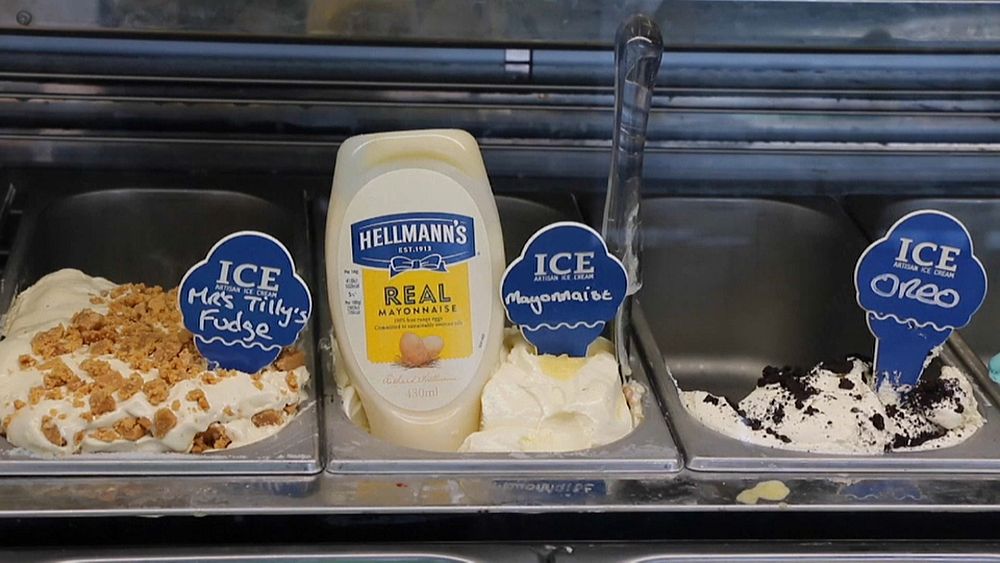 Ice-cream parlour Ice Artisan Ice Cream in Falkirk, Scotland, has made international news because of their controversial flavour choices, primarily, their Hellman's mayonnaise ice-cream.
Explaining his reasoning behind the decision, shop owner Kyle Gentleman says that chips can be incorporated into every meal in Scotland, and the condiments that go with them are no exception. He stated that he thought the shop should go with something the Scottish people love.
The flavour has proven to be much more popular with international customers, while some locals have slammed the mayonnaise flavour as "rotten".
Ice Artisan aims to offer unusual flavours that customers wouldn't be able to purchase elsewhere. The parlour previously gained attention for their "Strongbow Dark Fruits" flavour. Another speciality of theirs is the "Monster" energy drink flavour.
Twitter has been vocal about their mayonnaise offering, with one person naming the flavour as "humanity's greatest folly."
Gentleman has been in the ice-cream business since he was 13 and began doing mobile ice-cream sales in his family business. He has been hearing a lot of suggestions from customers to expand his selection to include ketchup, brown sauce and hot sauce, and he may look into it in the future.
What do you think? An adventurous move or a horrible mistake? Let us know on Twitter using the #mayonnaiseicecream hashtag.
Read on EuroNews