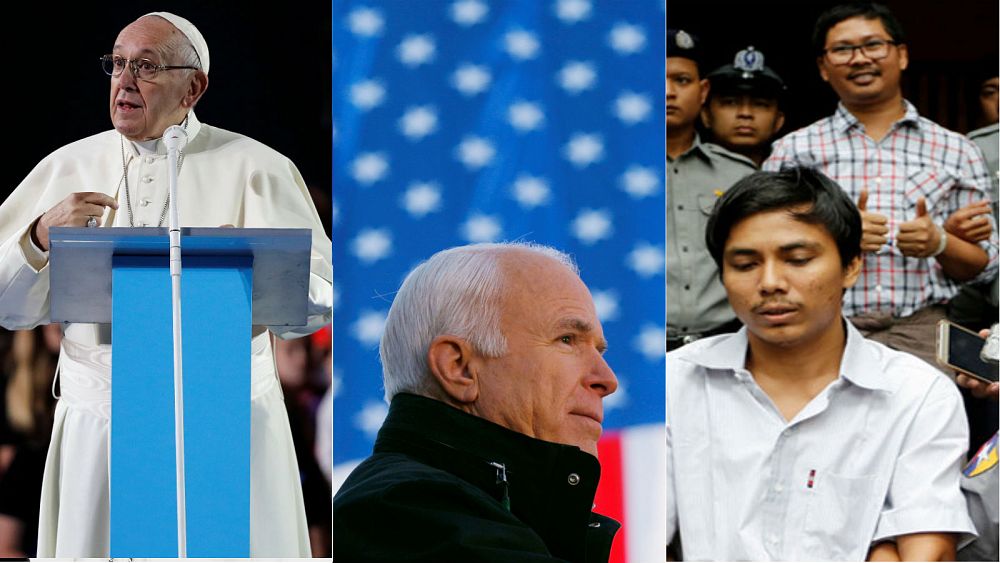 Good Morning, Europe!
I'm Chris Harris and I will be leading our live coverage this morning. Here are the main stories we're following:
Cover-up allegations: Pope Francis declines to respond to a claim he knew about allegations of sex abuse by a prominent US cardinal for years.
McCain tributes: Tributes continue to be paid to US senator John McCain, who died following a battle with brain cancer. He was 81.
Florida shooting: A video gamer shot two people dead before turning the gun on himself at a tournament in Jacksonville, Florida.
Follow our live updates, below:
Read on EuroNews