Nowadays, the word "productivity" is becoming more and more popular. Everybody is using it, from restaurant chefs, big company CEOs, football players all the way to professors, students and lawyers. But what does it actually mean? It can mean a lot of things depending on the industry, however, there is one widely accepted definition: it is a measure of the efficiency of a person, machine, factory, system, etc., in turning inputs into valuable outputs. When we talk about the productivity of our employees, we often think of how much they can achieve in one day or hour.
Get The Timeless Reading eBook in PDF
Get the entire 10-part series on Timeless Reading in PDF. Save it to your desktop, read it on your tablet, or email to your colleagues.
Q2 hedge fund letters, conference, scoops etc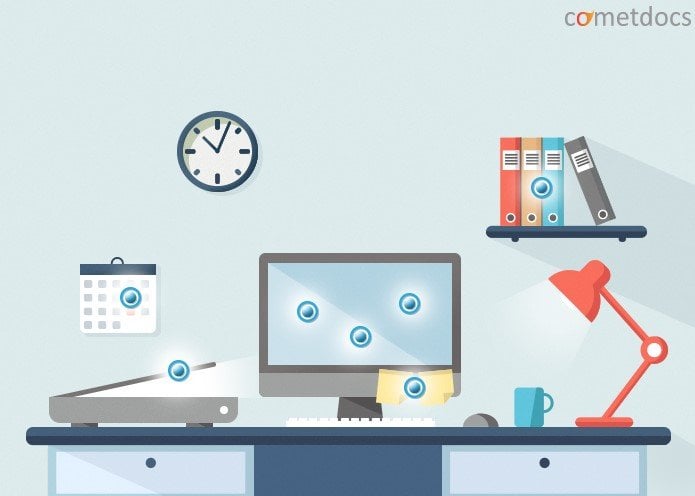 In the corporate world, productivity is measured in the same way, only metrics we use can differ from one case to another. They can be, a number of replied emails, accounts closed, contracts signed, and the list goes on. The average business person is the most productive when he or she is in its own traditional work environment meaning the office. Frequent business travelers are in the constant battle to stay productive while on the move and away from their offices. Just stop for a second and think about it, it is a serious problem. According to recent studies, business travelers spend more than 40% of their precious time on transportation. It is really difficult to be productive while constantly switching cities, hotels, planes, airports and so on.
Apps that can replace selected office element
The following apps can completely replace your traditional office equipment like printer, sticky notes, scanner and the list goes on. So the next time you leave for a business trip, you will have a peace of mind knowing that your office is actually right in your pocket. At the end of this article, we included one interesting interactive infographic that will visualize all of that for you. Follow along.
Google Calendar
It is a perfect app for those who are running on a tight schedule. The app allows you to easily set reminders so you would never forget important meetings, calls, and tasks. The best part is that it works perfectly with Google assistant so just say "Ok, Google, set a reminder for…" and you are good to go. You can even check how your day is organized by asking Google assistant to give your daily briefing.
PDF Converter Ultimate
It is perfect for those who are dealing with a lot of documents on a regular bases. By using the app you can easily convert PDFs to more than 20 popular file formats and vice versa in the highest possible quality. It is using the industry-leading OCR engine so even the scanned documents can be converted. The app support conversions directly from your device, Gmail attachments and popular cloud services like iCloud, Dropbox, Google Drive and the list goes on.
Evernote
When it comes to note-taking apps, Evernote is undoubtedly one of the best ones. In case you never tried it before, you will be amazed at what it can do. You can easily create sketches, notes, memos, to-do-lists and have it all saved on the cloud which can then be accessed from any operating system wherever you are. So forget sticky notes and start using this app.
Google Drive
One of the best free options when it comes to cloud storage and document management services. It allows you to store all your files online, making them easily accessible on every operating system wherever you are. The best thing is that it also saves you storage in the process. The app supports collaborative working meaning that you and your colleges can work on the same document from various locations and at different times. You get 15GB of storage for free and you can always upgrade to a higher plan.
CamScanner
This useful app will transform your smartphone into a mobile scanner. By using it you can digitize all kind of documents such as contracts, invoices, reports and so on. It can be even used for scanning and storing your receipts or for turning whiteboards into PDFs or JPEGs. In case you need to send some sensitive information, you can do that by password protecting the document or sending it with the expiration date. All in all, you can use it to take pictures of any document and share it effortlessly with your colleges.
Workflow
It is your personal automation tool that can help you deal with repetitive and boring tasks. Simply drag and drop any combination of actions and create powerful workflows tailored just for you. You can choose between more than 200 actions which should be enough to cover all your basic tasks. You can access your workflow creations right within the app, from other apps or even within their new lightning-fast Today Widget. Spend fewer taps and get more thing done!
Documents
It is basically a file manager app which you can use to manage all the files that are stored on your device as well as the ones you keep on the cloud. Besides that, Documents app can be used as a media player for playing and downloading songs and watching videos. It has some really advanced document management features like the ability to delete, move, copy, and zip/unzip files. Other great features worth mentioning are the ability to color tag documents, password protect documents, search inside PDFs and the list goes on.  This is basically the ultimate document management app.
Now we will introduce to you this amazing interactive infographic created by the people from Cometdocs. The purpose of the infographic is to show that your office can easily be packed right into your smartphone so you can carry it with you wherever you go. Simply click the blue circles on the infographic below and find out what app is the best replacement for the selected office element.
AdobeEdge.loadComposition('https://blog.cometdocs.com/graphics/interactive-office/APP','EDGE-95429157′,{
scaleToFit:"both",
bScaleToParent:true,
centerStage:"horizontal",
minW:"500px",
maxW:"700px",
width:"700px",
height:"500px"
},{"style":{"${symbolSelector}":{"isStage":"true","rect":["undefined","undefined","700px","500px"],"fill":["rgba(255,255,255,1)"]}},"dom":[{"rect":["240″,"241″,"220px","19px","auto","auto"],"id":"loader-bar","fill":["rgba(0,0,0,0)","https://blog.cometdocs.com/graphics/interactive-office/images/loader-bar.gif","0px","0px"],"type":"image","tag":"img"},{"rect":["261px","261px","177px","26px","auto","auto"],"id":"graphic","fill":["rgba(0,0,0,0)","https://blog.cometdocs.com/graphics/interactive-office/images/graphic.png","0px","0px"],"type":"image","tag":"img"}]},{"dom":{}});
Read on Valuewalk