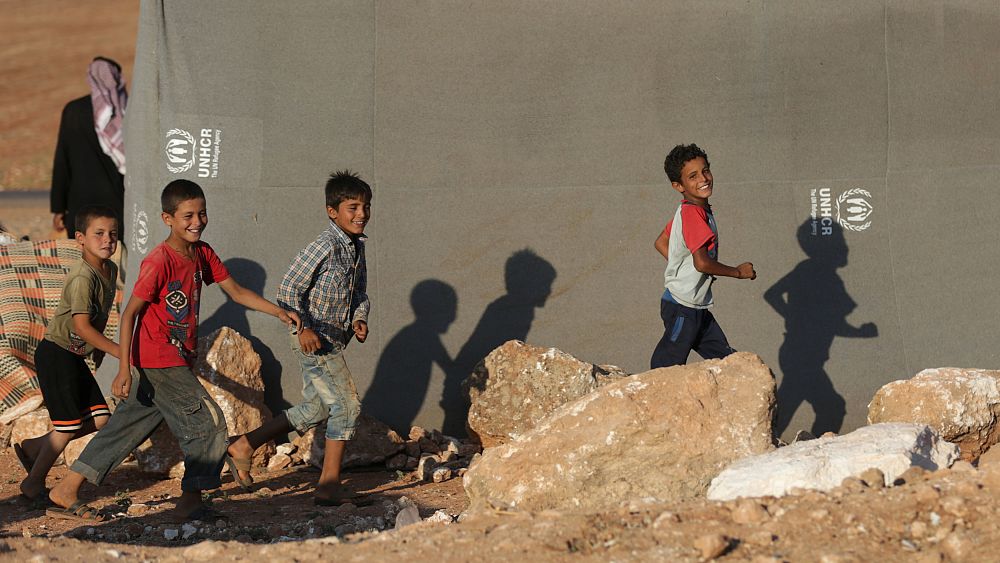 An attack is looming on the last rebel stronghold in Syria, located in Idlib province. The Russian and Syrian foreign ministers held a press conference in Moscow yesterday after a closed door meeting, and indicated their forces would be moving in on Idlib. Much of the country is already back under government control.
"What we need to do now is to wipe out those terrorist groups which persist, particularly within the de-escalation area of Idlib," said Sergey Lavrov. Walid al-Muallem, his Syrian counterpart, said that the Syrian army would "go all out" though efforts would be made to avoid civilian deaths. That hasn't assuaged the fears of the UN- Staffan de Mistura, UN Envoy to Syria, asked that humanitarian corridors be set up to allow civilians to escape before the assault. It might be the last large battle of the civil war that's raged for seven years.
But not everyone is convinced that a humanitarian corridor is the best solution. Pawel Krzysiek is the outgoing head of communications for the Red Cross in Syria. He left Damascus this week and spoke to Good Morning Europe on Friday.
"Look, from my perspective on the ground, I would be very very careful with creating an illusion of a humanitarian corridor," he said. "Our message is clear- all passages, all routes should be safe for the civilians. Civilians should by no means, in no circumstances should be targeted in the hostilities. And the fighting sides need to take it into consideration."
Krzysiek says that between 600 and 800 thousand people have become displaced in Idlib province since late 2017- coming from outside as well as internally displaced. The region has doubled its population since the fighting began, creating particular concern for the effect of increased fighting on civilians there. In other areas of the country under government control, some Syrians are returning and trying to pick up the pieces of their lives. More than half the population was driven from their homes during the conflict.
"The capital is fine but on every single corner you see really the devastating effect seven years of conflict has had on these people," said Krzysiek. "We have to acknowledge that this conflict had a direct and also indirect effect on civilians. They continue to suffer because of the terrible state of the economy, for instance."
Read on EuroNews