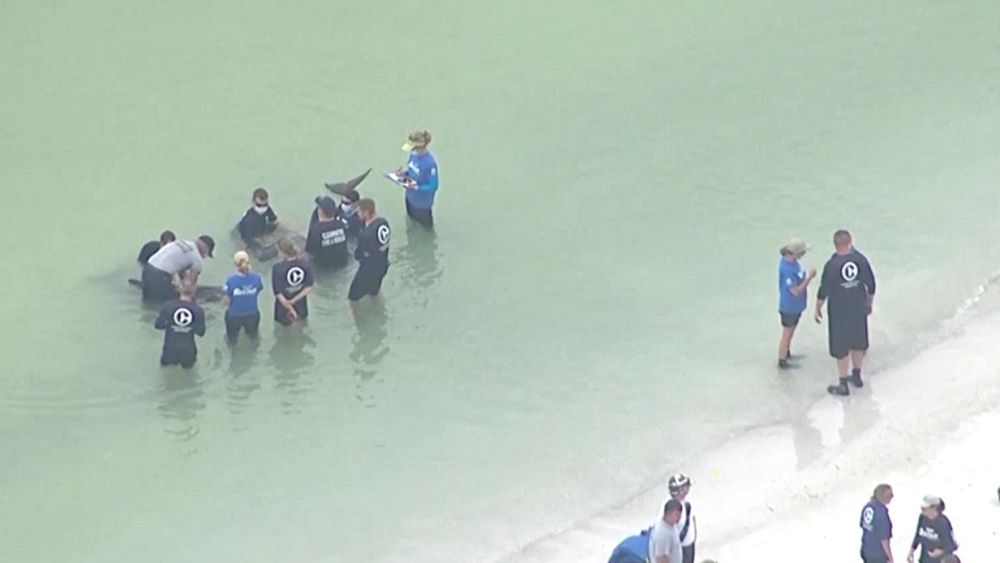 Emergency services saved two pygmy killer whales that became distressed of the shore of Florida, Wednesday.
The rescue effort occurred on the Sand Key in Clearwater, with Clearwater Fire & Rescue officials as well as professionals from the Clearwater Marine Aquarium working together.
It was unclear as to what made the whales enter a distressed state.
The two pygmy killer whales, which are actually oceanic dolphins, were later taken to the Clearwater Marine Aquarium.
The rescue follows just days after an orca was rescued off the Argentinian coast.
Throngs of people worked for nearly to rescue the 4,000 kg and reintroduce it to the sea.
Read on EuroNews