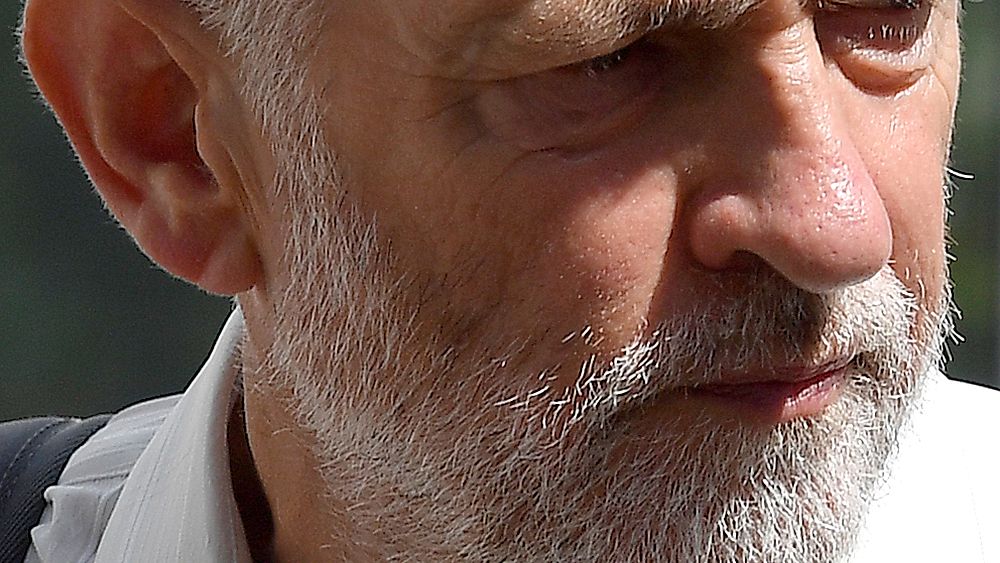 The ruling body of the UK's Labour Party is holding a crucial meeting today in a bid to reach an agreement on their official definition of anti-Semitism. Party leader Jeremy Corbyn will be in attendance.
The party's National Executive Committee (NEC) is expected to adopt the International Holocaust Remembrance Alliance's (IHRA) definition of anti-Semitism. The IHRA's definition was included in the party's code of conduct update in July, but certain aspects were not mentioned.
The issue has created deep divisions within the Labour party, and whether or not today's meeting will resolve accusations that have dogged Corbyn since July remains to be seen. Barriers were seen placed around Labour headquarters this morning in preparation for expected protestors from both sides of the issue.
Labour faced renewed criticism from Jewish groups yesterday after Peter Willsman, a controversial member of the NEC was re-elected to his post. Willsman has been criticized for claims that Jewish "Trump fanatics" were fabricating much of the rhetoric around Labour's anti-Semitism scandal. Corbyn has worked in recent weeks to distance the party from Willsman's comments, but has failed to shake the perception that his party ranks are rife with anti-Semitic feeling.
Corbyn himself has also faced accusations of anti-Semitism. The accusations largely came after a photo surfaced in August that showed Corbyn holding a wreath that was laid on the graves of those who murdered 11 Israelis in the 1972 Munich massacre. The picture was from a ceremony in Tunisia in 2014. Corbyn has admitted he attended the ceremony, but maintains he was not involved in the wreath laying.
The IHRA's definition of anti-Semitism includes 11 unique examples. As it stands, four of them are not included in Labour's code of conduct:
Accusing Jewish people of being more loyal to Israel than their home country
Claiming that Israel's existence as a state is a racist endeavor
Requiring higher standards of behaviour from Israel than other nations
Comparing contemporary Israeli policies to those of the Nazis
Labour's decision to include the IHRA's definition in their code of conduct aimed to curb anti-Semitism within the party. Corbyn, a well-documented supporter of the Palestinian cause, said he opted to exclude the four examples in an attempt to facilitate continued discussion about issues in the Middle East.
Read on EuroNews