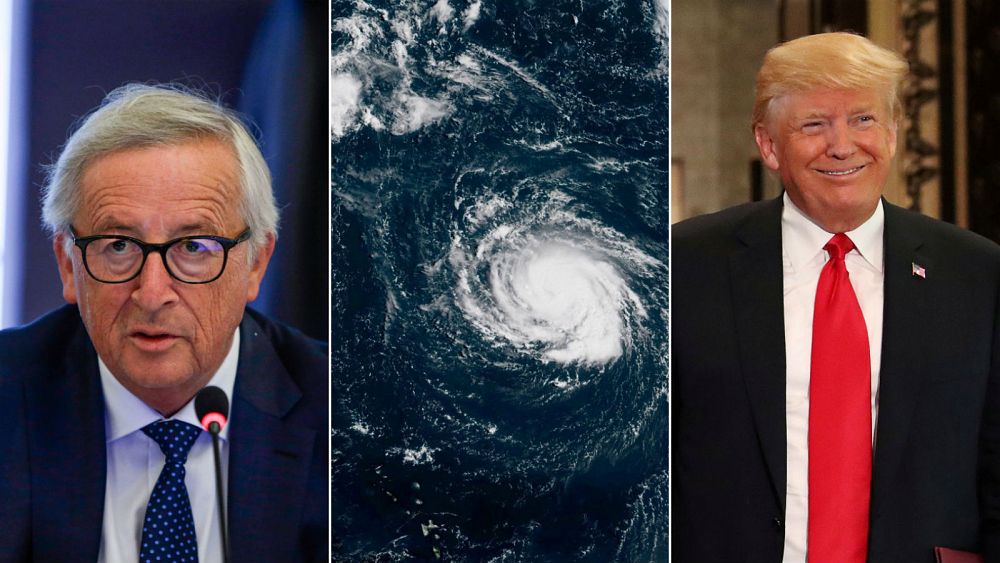 Good morning, Europe! Here are the stories we're following this morning.
State of the Union: President of the European Commission Jean-Claude Juncker will today deliver his annual speech to the European Parliament plenary session. It is thought he will address the issue of migration among other subjects relevant to the bloc.
Hurricane Florence: The US East Coast is bracing for Hurricane Florence, which may be the strongest storm to hit the area in decades. States of emergency were declared in North Carolina and Virginia, while South Carolina's governor ordered the evacuation of its entire coastline.
North Korea-US meeting: White House spokesperson Sarah Sanders says President Trump has received a letter from North Korean leader Kim Jong Un seeking a second meeting. Sanders described the letter as "warm" and "positive" and that the White House wanted the meeting to take place.
Read on EuroNews