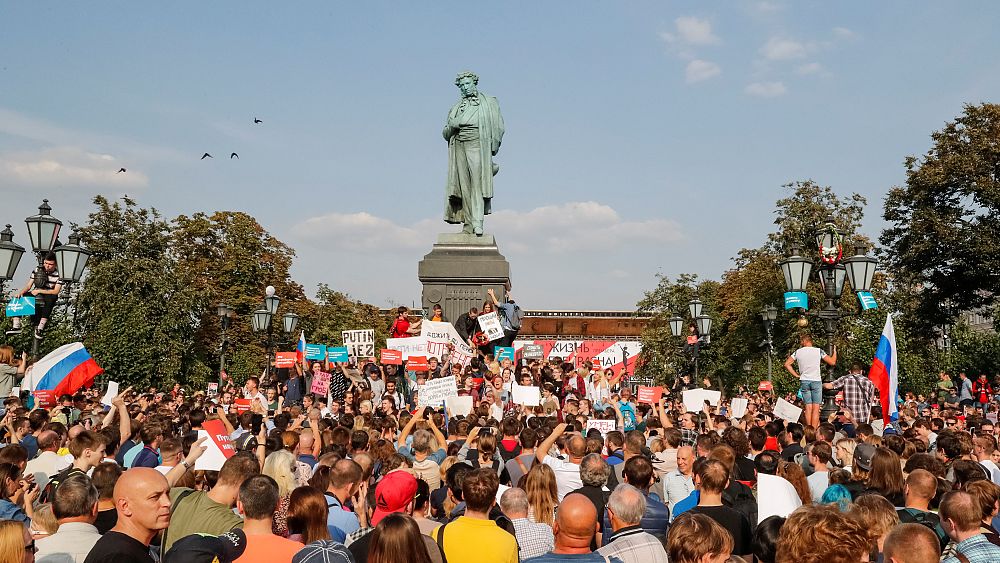 More than 800 people have been detained in nationwide protests in Russia, a rights group told Reuters.
Thousands gathered to rally against a planned increase to the retirement age, which would see it being raised from 60 to 65 for men and from 55 to 60 for women.
The demonstrations were organised by jailed opposition leader Alexei Navalny and his supporters.
They took place across the whole country – with most people detained in St Petersburg.
People were chanting "Vladimir Putin is a thief" and "We want our pensions back" according to Euronews correspondent Galina Polonskaya.
The protests have coincided with regional elections, challenging authorities who were hoping for a high turnout.
"We see now that the United Russia party has shown a not very good result," said Polonskaya.
She added that the unpopular proposal has also hit Russian President Vladimir Putin's approval rating 'badly,'
Read on EuroNews