US Import/Export Prices Improve In August, Remain Deflationary YoY

Tyler Durden

Tue, 09/15/2020 – 08:35
Despite some v-shaped recovering (with a small 'v'), US Import and Export YoY prices remain deep in deflationary territory in August.
Import prices rose 0.9% MoM (well above the 0.5% expected) and Export prices rose 0.5% MoM (also better than the +0.4% expected). But despite both the beats, import and export prices remain underwater on a YoY basis.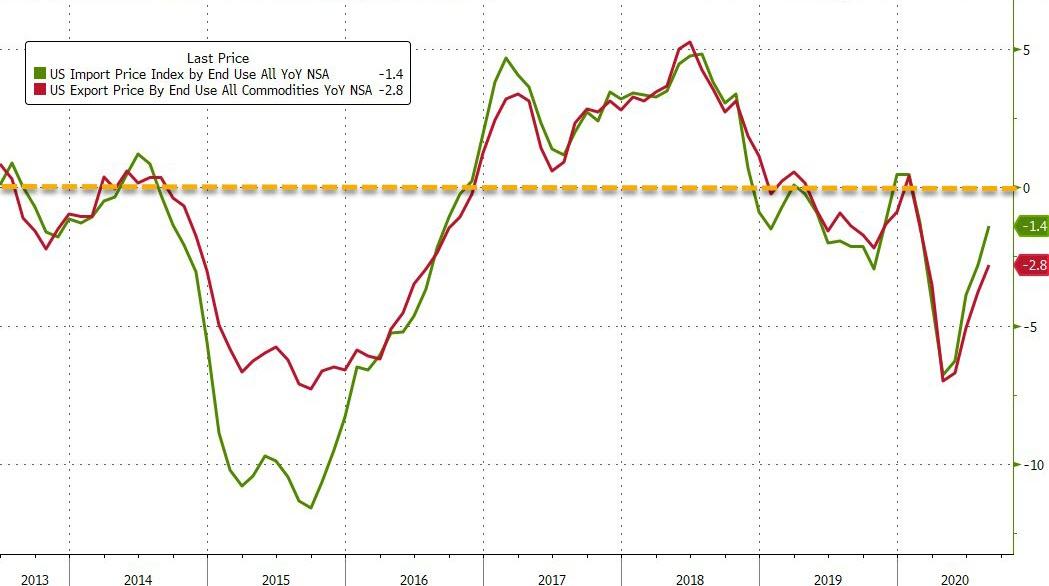 Source: Bloomberg
However, we note that this deflationary impulse is at odds with the lagged response that is typically seen when China's credit impulse is expanding so dramatically…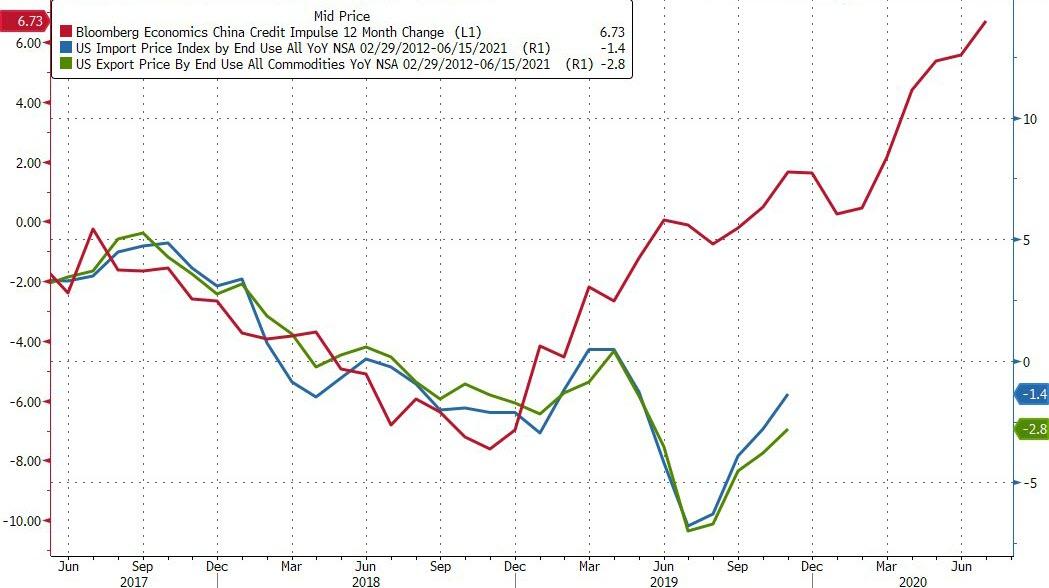 Source: Bloomberg
So either we will see dramatic resurgences in import and export prices or China's credit impulse is simply filling up an endless bucket of malinvestment domestically… as import prices from China remain stubbornly stuck at 13-year lows…