Nikola Reportedly Bought Its "One" Semi Design From A Third Party After Claiming It Was Made In House

Tyler Durden

Mon, 09/28/2020 – 10:20
The Nikola One semi truck has been at the center of much of the controversy surrounding Nikola. Namely, it is now becoming famous for being the semi that the company has admitted it rolled down a hill in a video where it described the semi as "in motion", leading many to believe the truck was moving under its own power.
It's also becoming famous for being at the center of a $2 billion lawsuit between Nikola and Tesla, where Nikola has alleged that Tesla infringed on its patents. In its lawsuits, Nikola claimed that former CEO and founder Trevor Milton began designing the Nikola One as far back as 2013, according to the FT.
In Tesla's response to the lawsuit last week they alleged that Nikola's designs actually originated elsewhere, from Croatia-based designed Adriano Mudri. And the FT reported days ago that Milton did in fact buy the designs for the Nikola One after meeting with Mudri in 2015.
Nikola had claimed that Milton worked on the truck designs for 2 years before hiring designer Steve Jennes in 2015. The two of them then supposedly "crafted the final design" for the truck and Nikola had spent "several million dollars" developing the truck.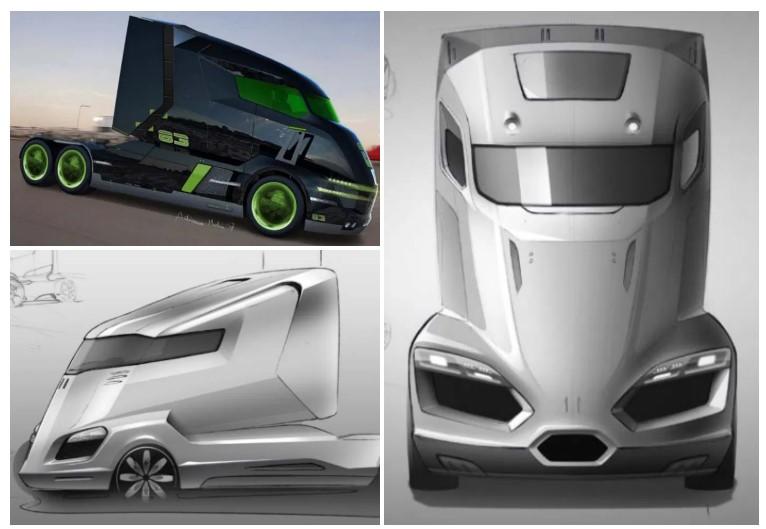 Tesla does not allege any details around the transaction, but claims the designs came from Mudri, a designer at Rimac, who had called the truck the "Road Runner".
"Several people with knowledge of the deal" are cited as saying that Milton wanted to collaborate with Rimac on a number of projects. On a trip to Rimac, Milton bought the designs for "several thousand dollars", the report says. He even kept the "Road Runner" name as the name for Nikola's internal project, it says. 
FT reports it saw a document where people were invited to collaborate on the "Nikola Roadrunner Prototype Project". 
Tesla's filing says: "Trevor Milton chose not to disclose the Road Runner concept truck to the [US Patent and Trademark Office] with deceptive intent."
"The Nikola One truck was designed and patented by Nikola. It is commonplace to license third party designs during vehicle development, and although early in the process Nikola purchased a license to Adriano Mudri's designs, he was not part of the design team and his designs are materially different from the design invented by Nikola for the Nikola One," Nikola responded.