Big-Tech, Banks, Bitcoin, & Bullion Jump As Dollar & Bonds Dump

Tyler Durden

Tue, 10/20/2020 – 16:01
Great housing data and a bucketful of hope on stimulus talks sparked exuberance overnight but dueling headlines (Pelosi 'optimistic', McConnell not so much) from DC intraday pumped and dumped stocks all day. Nasdaq ended higher, breaking its 5-day losing streak…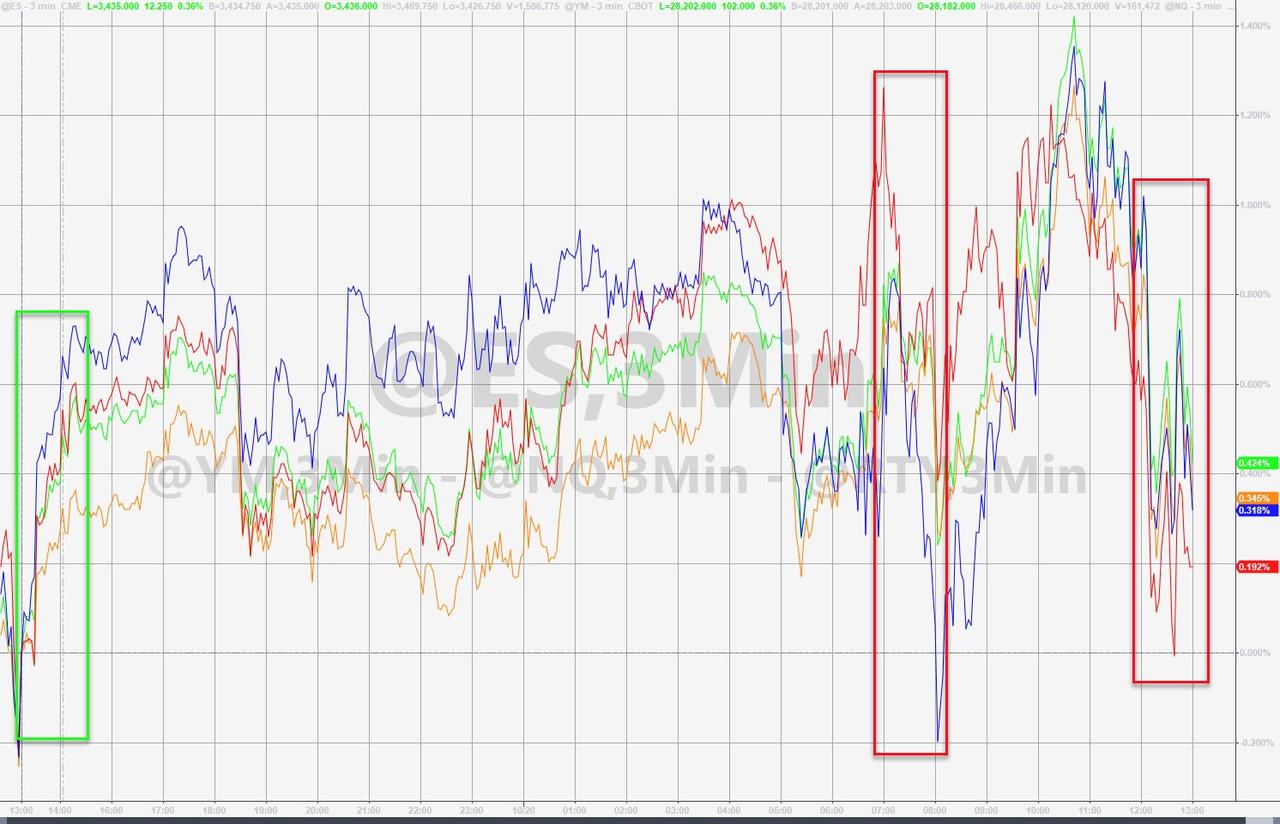 Nasdaq's moves were most volatile and show the intraday pump to find resistance at yesterday's knuckle point…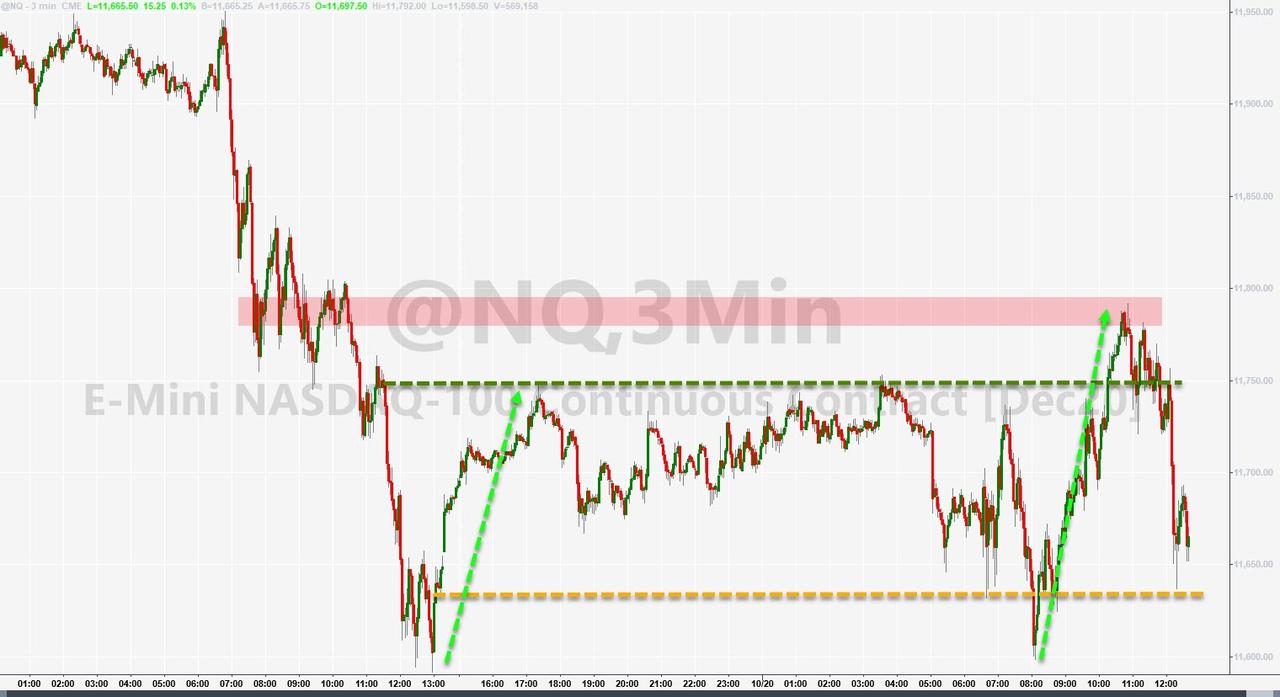 Are we setting up for this?
"Most Shorted" Stocks slipped lower today, despite the strength in the indices…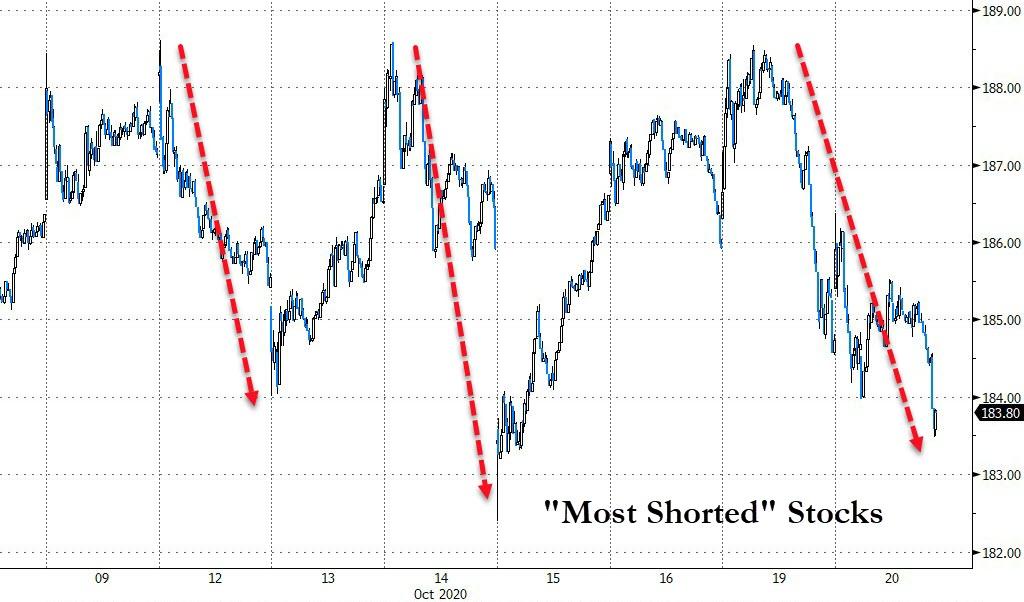 Source: Bloomberg
Tech stocks gained modestly…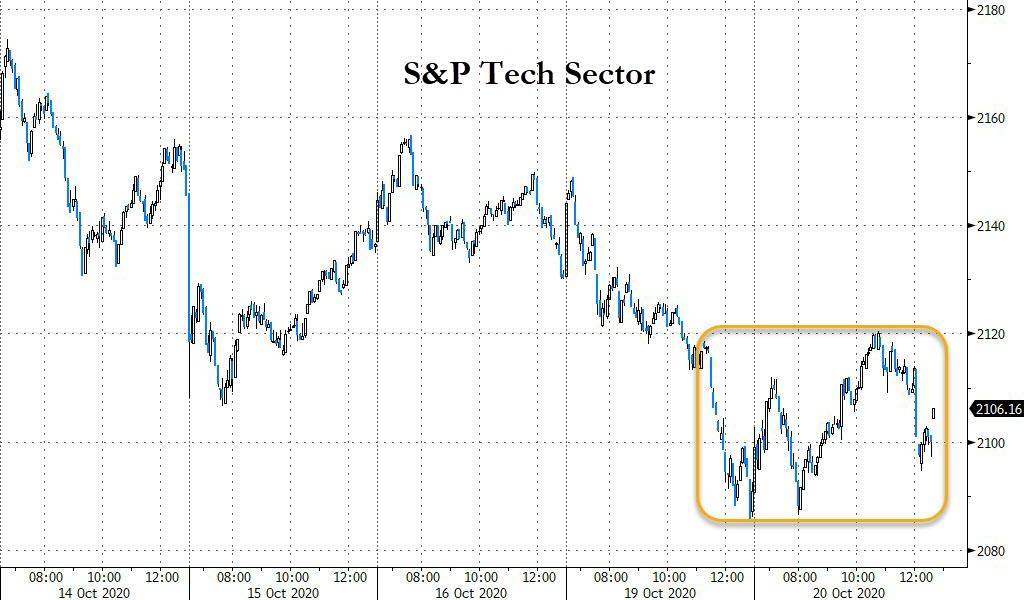 Source: Bloomberg
Banks were up on the day (as the yield curve steepened) but rolled over late on…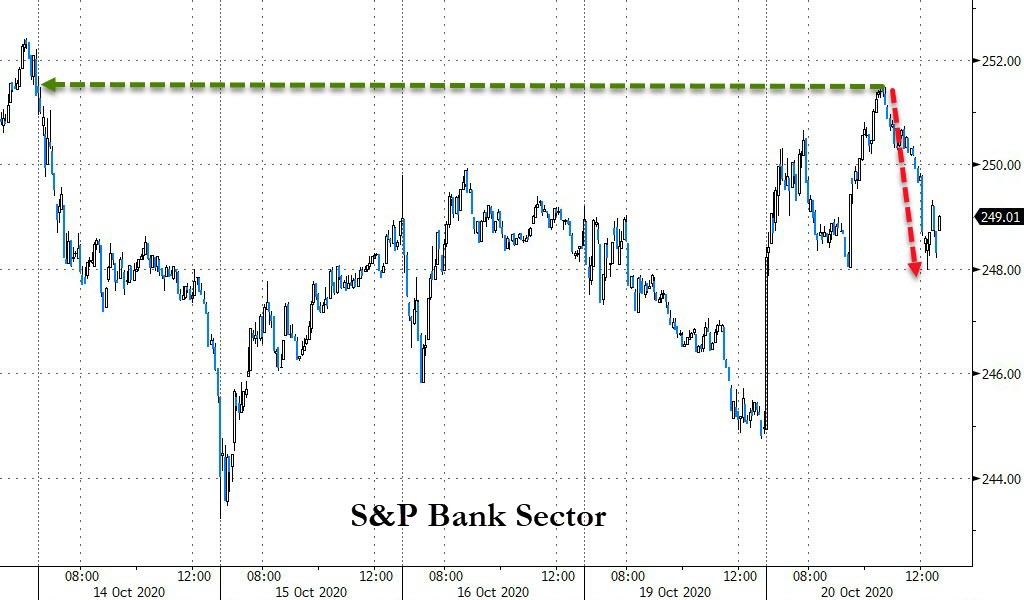 Source: Bloomberg
Despite stock gains, VIX ended higher on the day…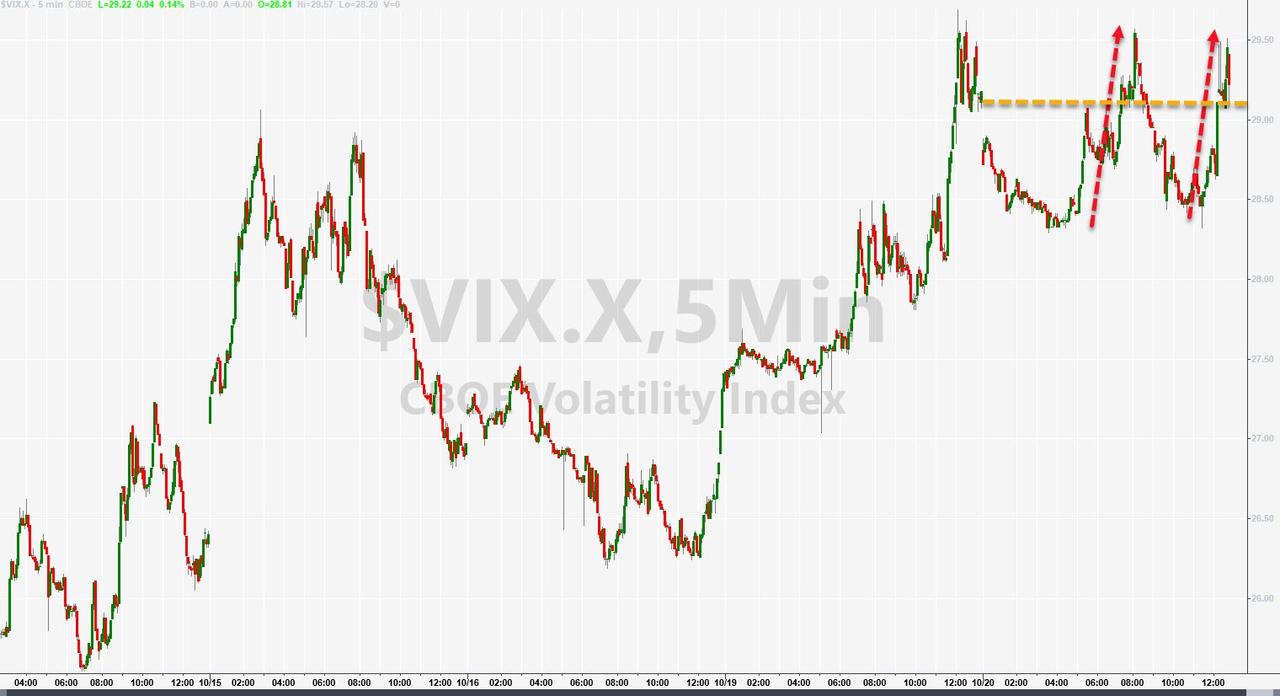 Bonds were sold today with the long-end underperforming (curve steepening)…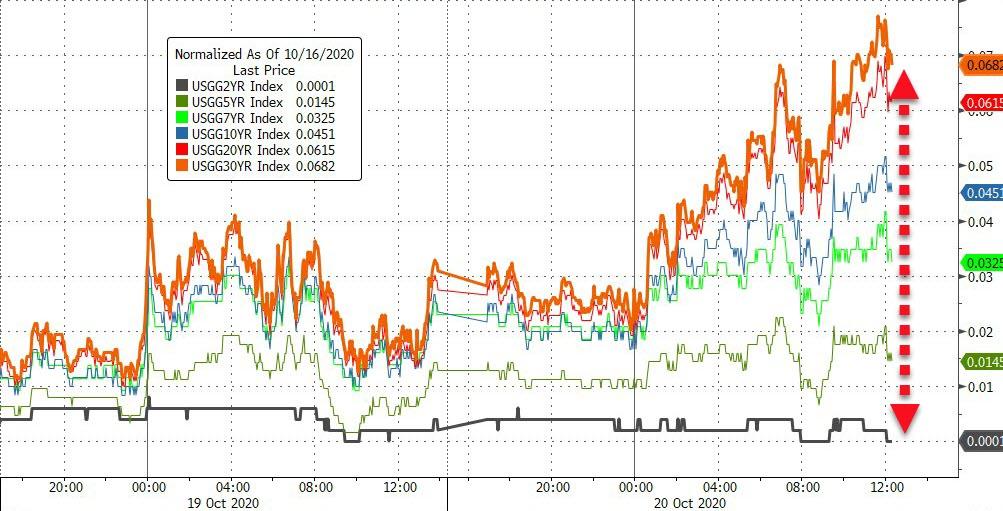 Source: Bloomberg
10Y Yields reached their highest since June 10th…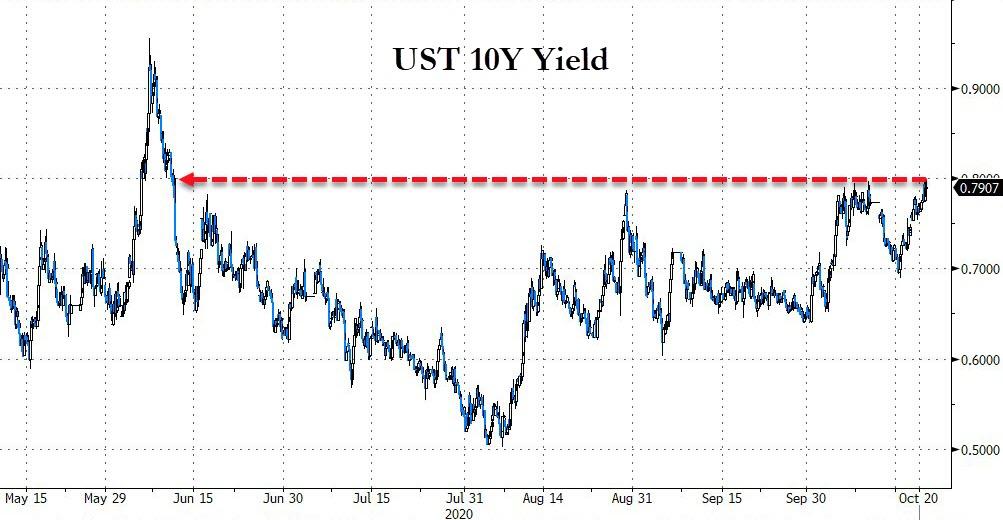 Source: Bloomberg
…finding resistance just shy of 80bps again…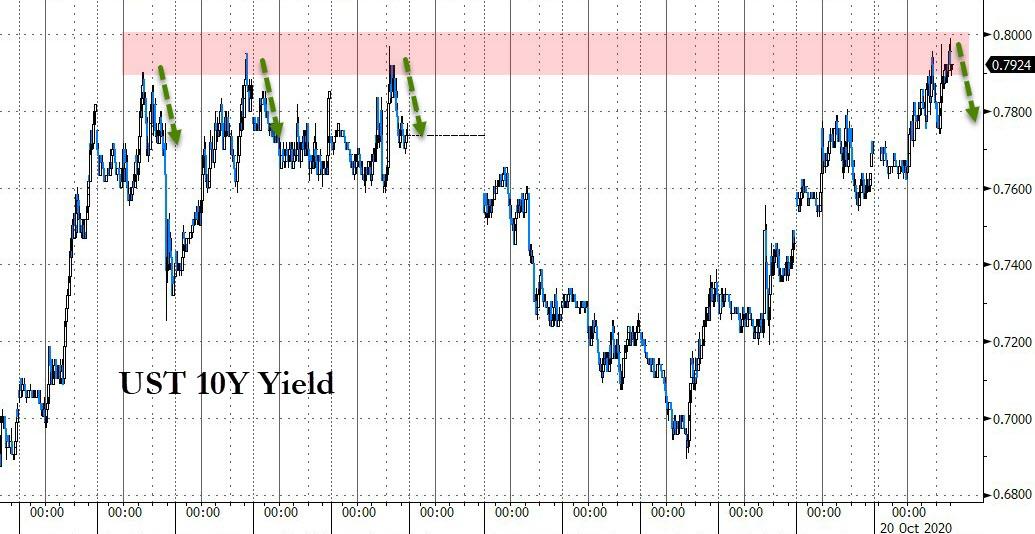 Source: Bloomberg
The Dollar dropped to one-month lows…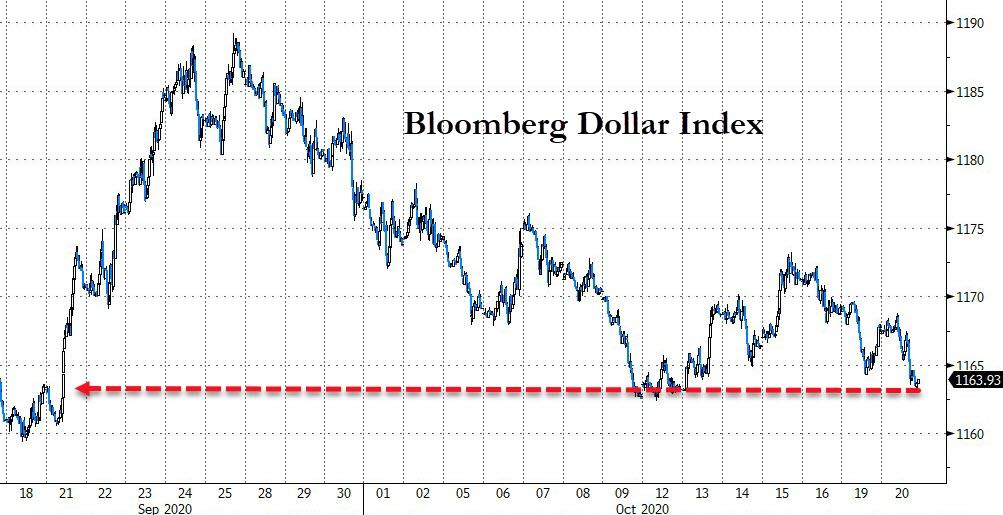 Source: Bloomberg
Bitcoin surged back above $12,000 today for the first time since Sept 1st…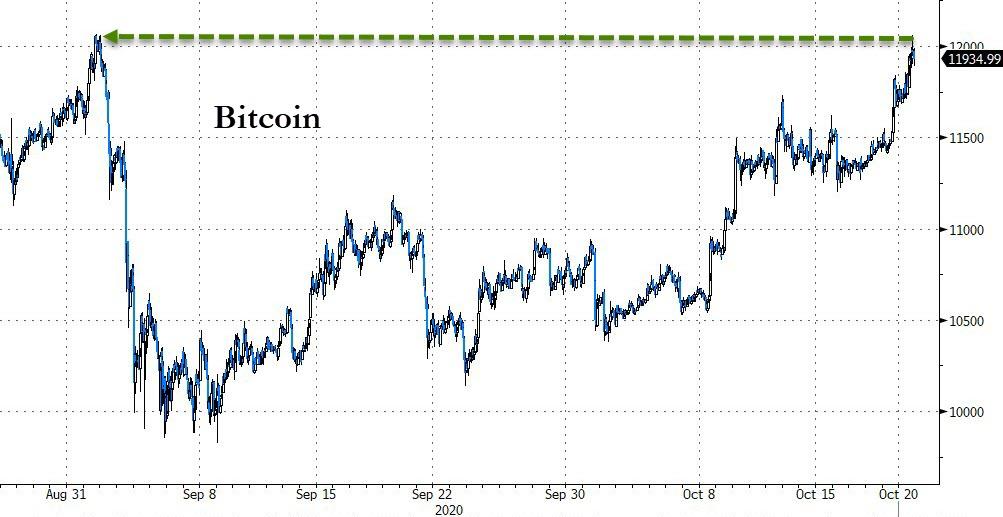 Source: Bloomberg
And notably diverged from the rest of crypto…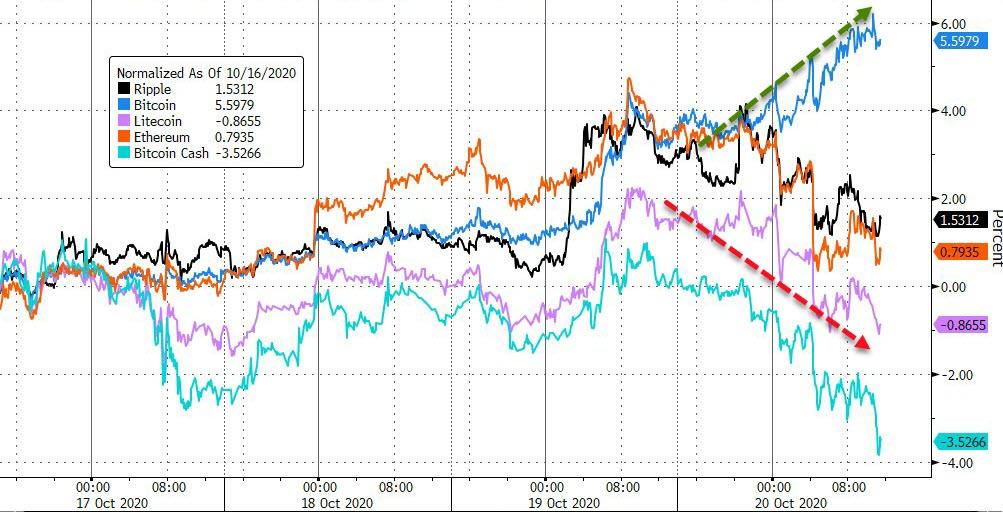 Source: Bloomberg
Gold bounced twice off $1900 intraday to end higher…
WTI rallied on the day, breaking back above $41 ahead of tonight's inventory data…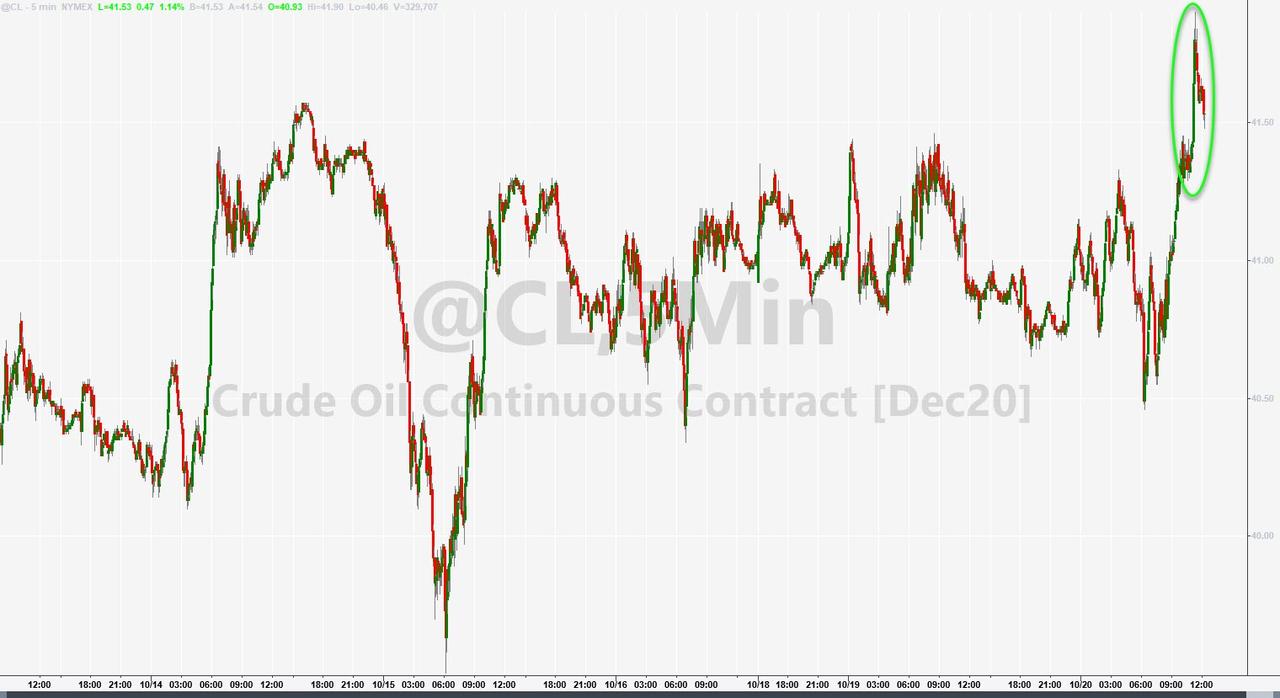 Copper's recent strong gains suggest bond yields have a long way to go… or the speculative woosh into copper is misplaced…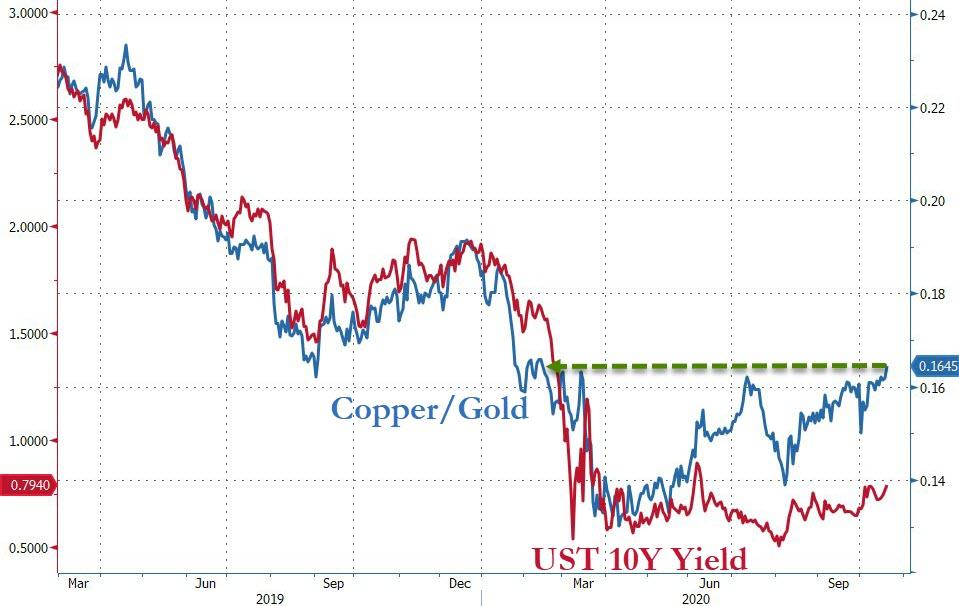 Source: Bloomberg
Finally, we asked earlier, "Where in the bubble are we: Virgin Galactic pares gains of as much as 6.8% after CNBC clarifies that Chanos was only joking about being "positive" on space companies…"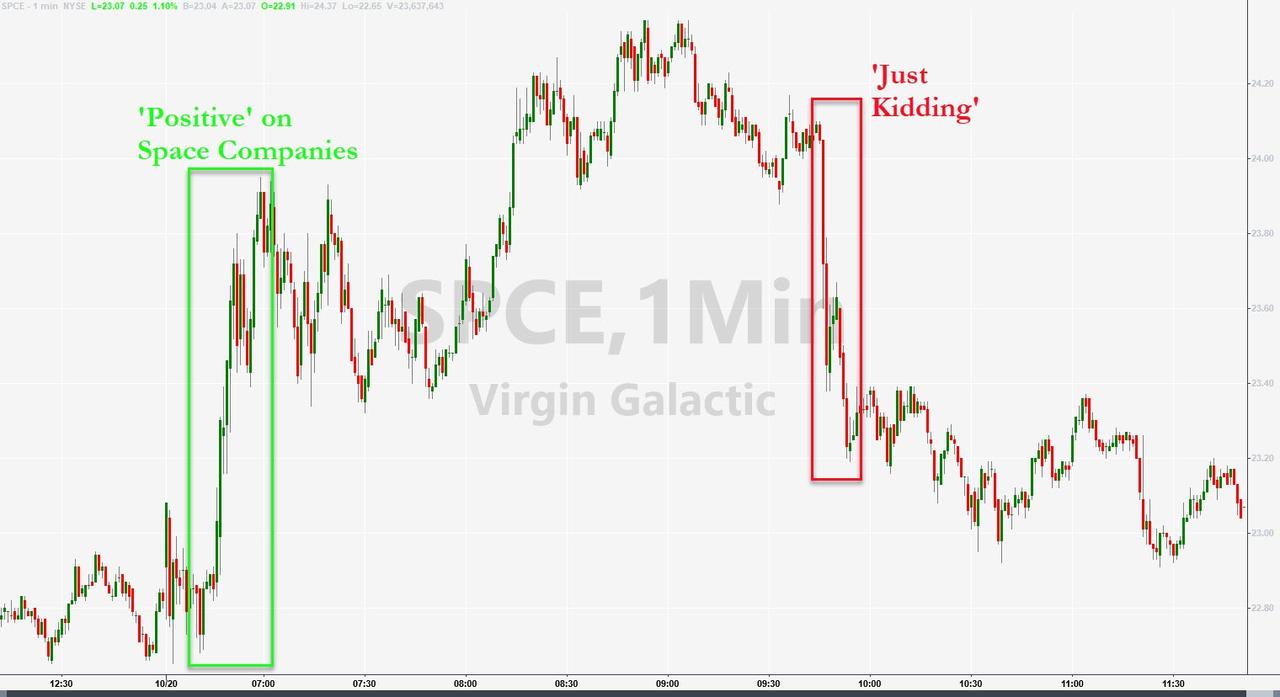 CNBC's Scott Wapner clarifies: "Since there seems to be some confusion in the markets, Jim Chanos tells me he was JOKING when talking "positively" about space-related companies, which may be moving on his perceived bullish comments. It was a joke, folks. Back to your regularly scheduled trading…"
Sigh!